Will any Note10 features be coming to the S10 range?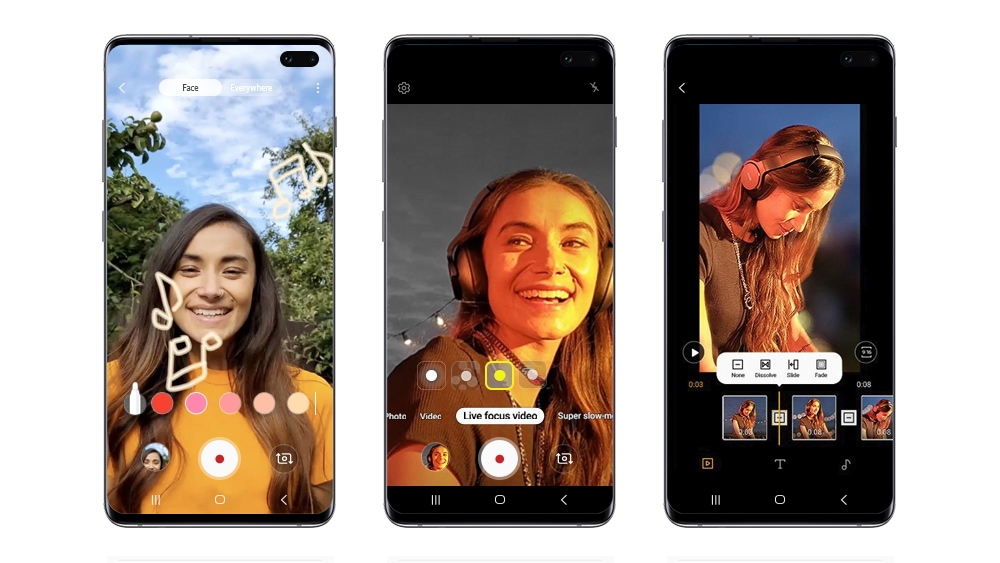 The launch of the Galaxy Note10 range also brought around the launch of new, powerful tools designed to help users unleash their creativity and be more productive. To begin with these features were only available on Note10 devices. However, a range of great updates have already made their way over to the entire S10 range.
Some of the best new features on the Note10 are upgrades to the camera app. S10 devices can now enjoy the same great updates to Night Mode, Super steady video stabilisation, AR Doodle and Live focus video. With the in-built video editor you can also edit your videos straight from the Gallery app. 
Aside from changes to the camera, S10 users can now connect wirelessly with Samsung DeX and Samsung Pass has been easier to use, allowing you to log in quickly and securely with your biometric data.
Click on any feature below that you want to learn more about.
If you're experiencing unusual behaviour on Samsung mobiles, tablets or wearables, you can send us an error report or ask us a question in the Samsung Members app.
This allows us to take a closer look at what is happening. The data is anonymised and only held for the duration of the investigation. Find out more about sending an error report through the Samsung Members app.
Please answer all questions.