Enter a new universe of gaming
Level up how you game with Game Launcher. It's the all-in-one mobile gaming hub where you can play the games you love, discover new ones, track the leaderboards and so much more. Get all the features you need in one exciting, hassle-free experience.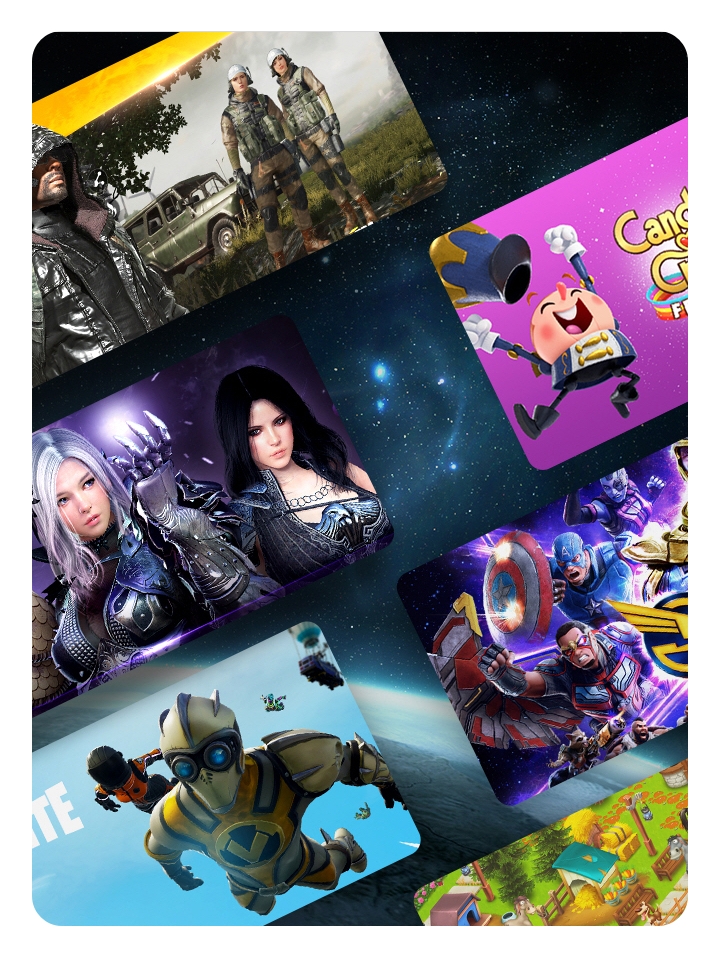 Your very own gaming zone
With Game Launcher, the fun revolves around you—whether you want to quickly get back to playing old favorites or find games you've installed. You also share stats with friends and see where you rank on the leaderboards.
*Data order and formation in image may vary.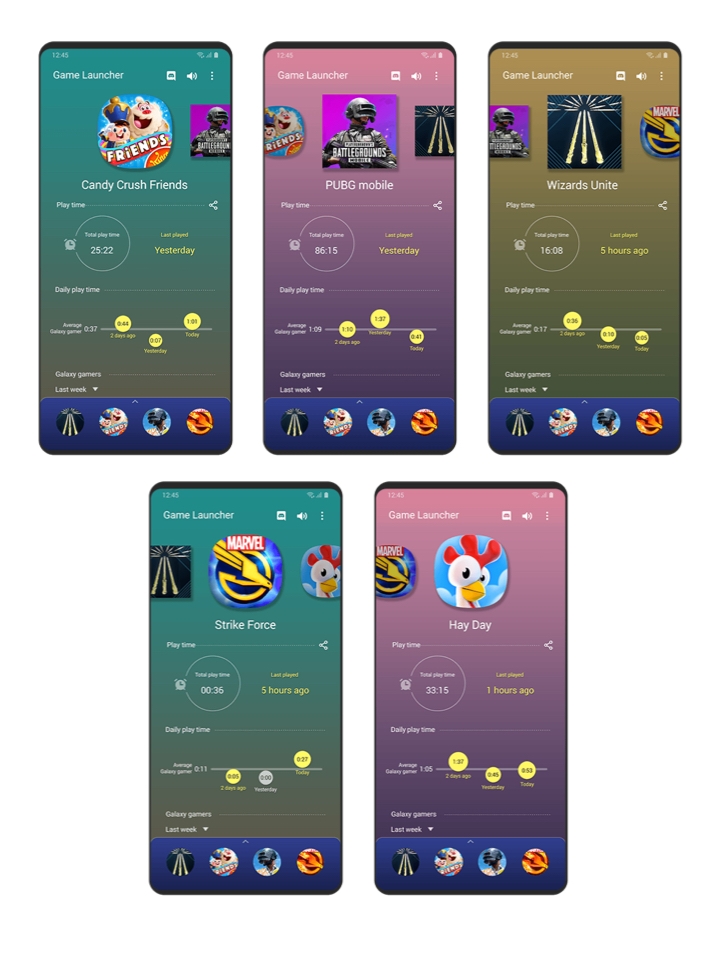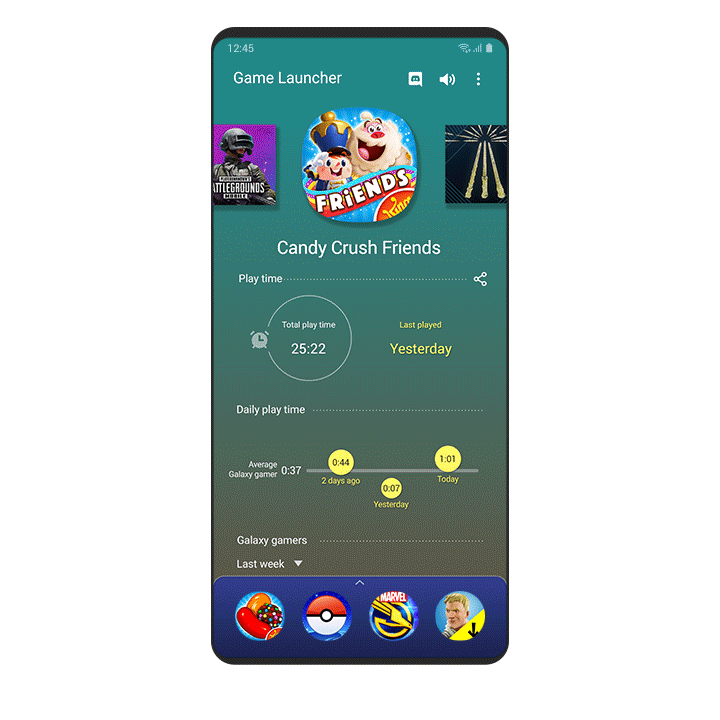 Easy access.
Always organized.
Download games, keep them organized and play with a tap. As soon as your game finishes downloading, Game Launcher will open so you can immediately start playing. Plus, everything is organized for you to flick through and choose, with no delays.
* Some games may not be automatically detected by Game Launcher.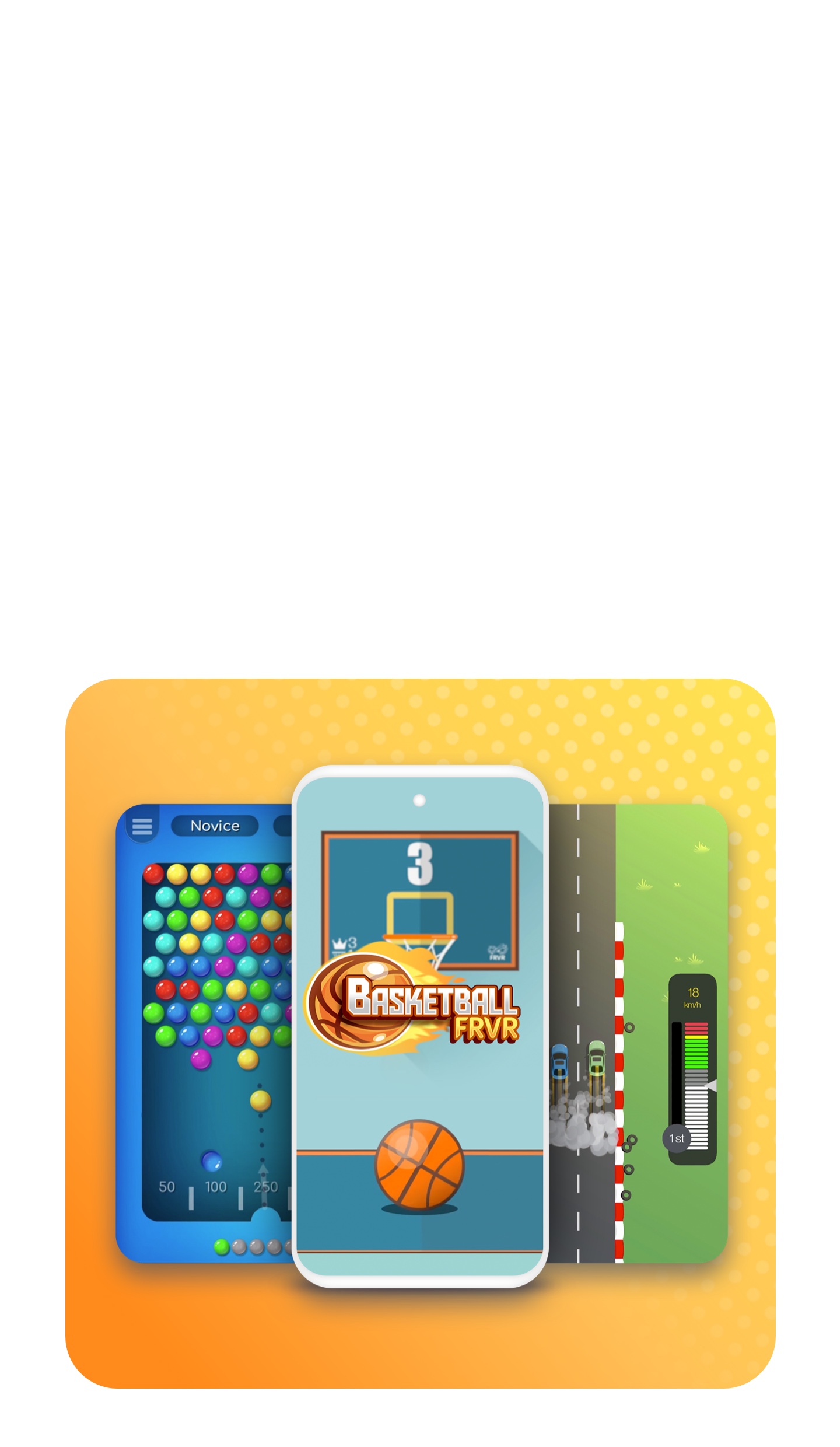 Make your miracle run. Set your high score.
Jump into Instant Plays and take your shot with Basketball FRVR. Challenge your friends to a one-on-one, set your own personal record or just take a quick gaming break.
Stay up on trends and offers
From new gaming trends to new offers, see it all on Game Launcher. Discover hot, new games, daily game rankings, popular YouTube videos—and, of course, exclusive offers for Galaxy Store users.
* Benefits may differ by game and event content.
Connect with friends on Discord and watch them play across platforms.
Find out what your friends are playing, when, and join the chat with just one click. With Game Launcher's exclusive Discord overlay, it shows you who is talking without making you switch apps.
* UI/UX is subject to change.
* Availability of games and features may vary by country and device.