Samsung Within / #TeamGalaxy
Chasing Dreams on the
Fly With Steve Aoki
A backstage pass into Steve Aoki's world of cake-throwing, bodyweight workouts, and self-care.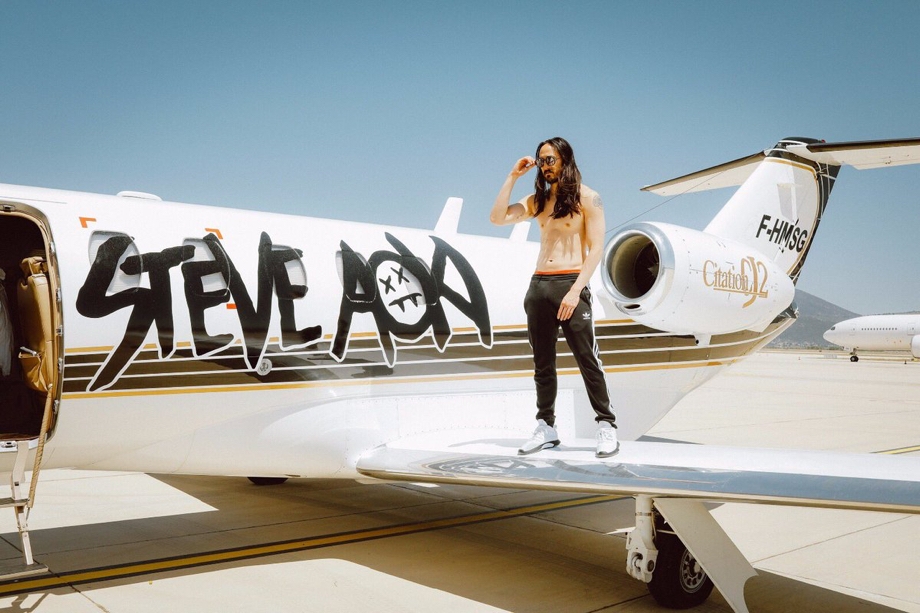 No two days are the same for 2X Grammy-nominated DJ and producer, Steve Aoki, as he straddles his many other identities: label owner, talent scout, fitness guru, philanthropist, self-proclaimed pizza pro, cake-throwing king and now a member of the #TeamGalaxy crew. Find out how he records music, runs a label, gets inspired, and stays fit and focused—all while traveling as one of the world's busiest DJs.
"You are what you put into your body."
No gym, no problem
But how does he find the time? "My go-to workout routines are the Aoki Bootcamp exercises I've developed," he answers. "They are high intensity, bodyweight resistance workouts that can be done anywhere at anytime. They can be done in five minutes or they can be done in 30 minutes … I've done these workouts on the side of the road, on the tarmac waiting for our plane to take off; anywhere I can do them, I've done them."
"I'm lucky that I always feel inspired and ready to create. I guess I picked the right career. Or maybe it picked me?"
Steve's get-up-and-go gear
From set time to bedtime, features like the All-Day Intelligent Battery on Steve's Galaxy S10+ help him power through the day without leaving him stranded while on tour.