See why so many switch to Galaxy.

Dual Aperture
The camera that takes beautiful
photos in different kinds of light.
Take photos without thinking twice-no matter the time of day. With two f-stop modes, the category-defining Dual Aperture adapts to bright light and super low light automatically, like the human eye. And you can flex your artistic side, toggling the aperture to create a mood.1

F1.5 aperture mode
If it's dark, the lens opens to F1.5 mode to pull in
light for a bright and clear photo.

F2.4 aperture mode
In the daylight, the lens shifts to F2.4 mode to help
your picture come out sharp.
Low Light Photos
Picture low light like daylight.
Capture your nighttime adventures with stunning clarity. With the F1.5 aperture mode and multiframe noise reduction, the rear camera ensures the photos you take in the dark come out clear and bright, no fine-tuning required.2 3

Super Slow-mo
Next level slow-motion:
Super Slow-mo.
Shoot at incredible speed: 960 frames per second, thanks to the super speed sensor. Show off your directorial skills by adding Super Slow-mo bursts to a video or spotlighting one moment. 4 5
Slow-motion
Super Slow-mo

Animated AR Emoji
Put your emotion in motion.
Be the star of your next animated hit. Record videos with your emoji talking, singing, or whatever you feel like doing. Then share it with your friends.

Live Translation
Now we're speaking your language.
Explore the world with your own handheld translator: the camera.
Instantly understand a world of languages in real time.6 7



Infinity Display
The phone with
an uninterrupted display.
See photos and videos as you want to see them: showcased on a beautiful edge-to-edge screen.2 8

Expandable memory
More storage. No
more deleting photos.
How do you get more storage on your phone? With the Galaxy S8, S8+, Note8, S9 and S9+, you can expand memory for up to 400GB of total storage on your device. Plus, see all the photos and videos from your old phone on your new phone with free unlimited high quality storage in Google Photos.9 10
Theirs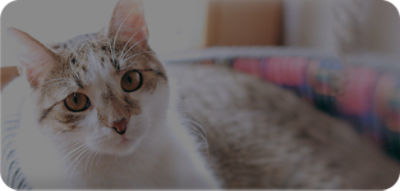 Cannot take photo
There is not enough available storage to take a photo.
Galaxy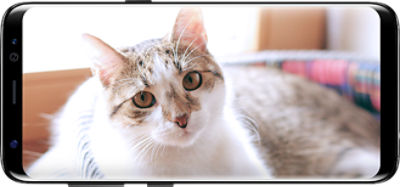 Wireless charging
Charge how you want to. On the charger you want to.
The wireless charging capability on the Galaxy S8, S8+, Note8, S9 and S9+ is compatible with more kinds of wireless charging pads. So you don't get tied down with wires or chargers you don't want.11

Security Options
Quick access. However you unlock.
Easily open your device with a look, a touch, or a code.
And with security that's built right into the hardware, instead of added on,
it's not just more convenient, it's more secure.12 13

Knox Container

SE for Android

TIMA

Secure Boot & Trusted Boot

Hardware Root of Trust

Multi-layered security

Real-time protection

Hardware-based encryption

With Google Play Protect built in.

50 billion apps are scanned every day to constantly protect your phone.
Water resistance
Can take on more
than a little water.
The Galaxy S8, S8+, Note8, S9 and S9+ are water resistant phones with an IP68 rating, able to be submerged in up to 5 feet of fresh
water for up to 30 minutes.14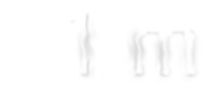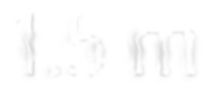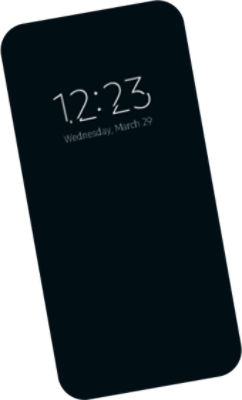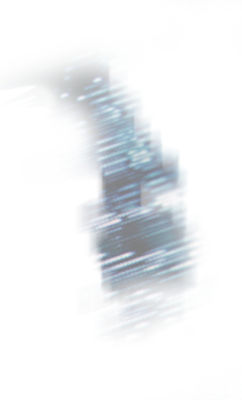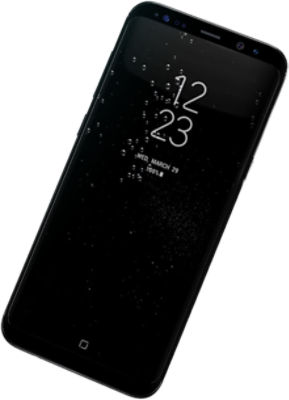 S Pen
Don't just text.
Express yourself with S Pen.
With the S Pen on the Galaxy Note8 you can say what words can't.
Live message lets you animate your own GIFs, emojis and photos.



Your music
Keep your music,
and your headphones.
Add up to 100,000 of your songs with Google Play Music,
and don't worry about buying new headphones because we
kept the 3.5mm jack. This premium quality sound comes
packaged with your own pair of AKG tuned earphones.15 16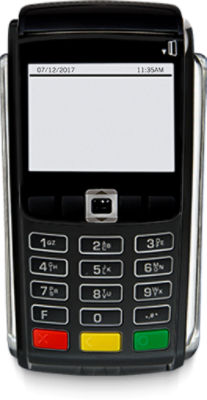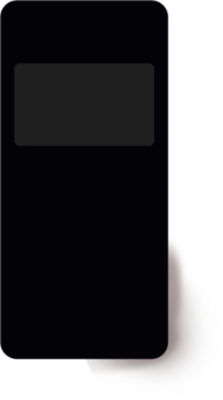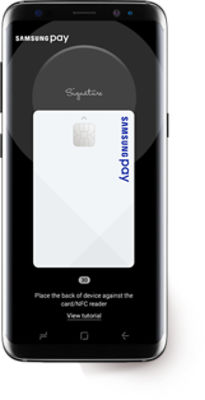 ATTENTION Friends!
I have made the switch from @Apple to @Samsung ! #Feelingfree…

@Pandatonix_MJY
I switched from Apple
to Samsung two months ago
... I've never looked back since.

@BreezyMonstar
Since I've switched
…my productivity has risen to new levels.

@erickuncool
The front-facing selfie camera is excellent, capturing detailed, well balanced photos even in poor light.

All my close family switched from iPhone to Galaxy and say it's much better.

@Barnold1993
Switched from the iPhone to Samsung and I don't think I'll be looking back on this one.

@seancarroll234
The best-looking phone around crushes it in performance, battery life, water-resistance and wireless charging. An external storage slot lets you keep more photos, videos and music.

May 26, 2017
What it feels like to switch.
Easy to switch.
Easy to learn.
Easy to back up.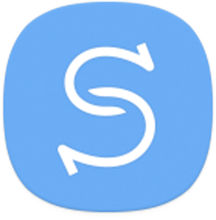 You want to keep your
stuff from your old phone.
Smart Switch makes it easy to transfer all the things you love from your old phone to your new one, better one.18 19 20
LEARN MORE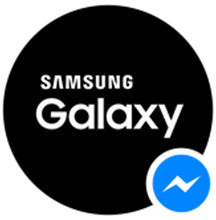 You want to know what
your new phone can do, now.
Our Onboarding Messenger bot
makes it quicker and easier to learn
how to use your new OS from day one.18 19 20
GET STARTED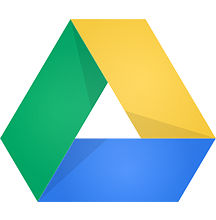 You want to secure
all your stuff.
Google Drive gives you peace of mind on your Galaxy device by making it simple to back up the stuff that matters.
Some more things we thought you'd want.

Trade-In Program
Trade in your old phone to get a discount on your new Galaxy.21

Google Play Music
Get three months of
Google Play Music, on us.16 21
Try the Galaxy for 30 days.
Trade in your eligible non-Galaxy phone and try a new Galaxy with confidence.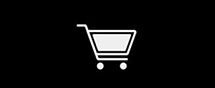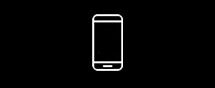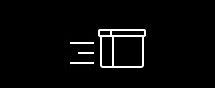 Upgrade to Galaxy
Choose to trade-in your eligible non-Galaxy phone when you purchase a new Galaxy from Samsung.com.
Choose your Galaxy
If you like your new Galaxy, send us your old phone. Changed your mind? Send back your new Galaxy for a refund.
1 _ Dual Aperture supports F1.5 and F2.4 modes. Installed on the rear camera (S9)/rear wide camera (S9+).
2 _ Image simulated for illustration purposes.
3 _ Available in F1.5 aperture mode only.
4 _ Super Slow-mo only supports HD resolution. Limited to 20 shots per video with approximately 0.2 seconds of recording and 6 seconds of playback for each shot.
5 _ Edited for comparison purposes.
6 _ Available functions and features may vary by country.
7 _ Samsung Account login and data network (Wi-Fi or internet connection) required. Translation speed may vary depending on internet connection and word count. This function is limited to selected languages. For the full list of languages please visit http://www.samsung.com/global/galaxy/apps/bixby/vision/.
8 _ Infinity Display: a near bezel-less, full-frontal glass, edge-to-edge screen.
9 _ SD card sold separately.
10 _ Free storage at high quality, requires Google account and internet connection. Google Photos is a trademark of Google LLC.
11 _ Wireless charger is sold separately. Samsung Wireless charging pad is compatible with other charging pads that support both WPC and PMA.
12 _ Knox Container is optional.
13 _ TIMA is TrustZone-based Integrity Measurement Architecture.
14 _ Other phones rated IP67 (submerged in up to 1 meter of water for up to 30 mins.) vs. Samsung Galaxy S8, S8+, Note8, S9 and S9+ rated IP68.
15 _ Availability of Google Play Music may vary by country or region.
16 _ With purchase. New customers only. Redeem in the Google Play Music application on eligible devices between April 21, 2017 and April 29, 2018. Excludes certain carriers. Currently $9.99 / mo. in the US or as specified on the offer landing page in the Google Play Music app after trial period unless you cancel before trial ends. Full terms: g.co/play/fullterms.
17 _ Availability and feature of Samsung Pay may vary by country or region.
18 _ If you do not have the USB connector, open Smart Switch Mobile in "Settings" on your Galaxy S7 and above, or download Smart Switch for PC/Mac. For a wire transfer, device must be a Galaxy device with Android™ 4.3 or higher, iOS 5 or higher, or BlackBerry® 7 OS or 10 OS. Other devices are not supported for a wire transfer and must use the Smart Switch wireless transfer option or download the Smart Switch PC program. If you do not have the USB cable from your old phone or the USB connector for a wired transfer to a GS8, then you may use the wireless options.
19 _ To avoid disruption in text messaging when transferring from iOS, change your iMessage settings.
20 _ Transferrable type of data transferred from non-Android OS to galaxy may vary by its OS version.
21 _ Availability may vary by country or region.
22 _ Any non-Galaxy trade-in must be eligible under Trade-In Program Terms.
23 _ Any returned Galaxy must be like-new & in original packaging. See Samsung Standard Device Trial Policy for requirements.