Get to know the tech that's changing
the home entertainment game
Start shopping for your QLED
Get complete clarity
8K Resolution
Whether you choose QLED 4K or 8K, you get much more clarity than HD. 4K has 4 times as many pixels as Full HD and 8K has 16 times the pixels as Full HD. Giving you stunning scenes and complete clarity.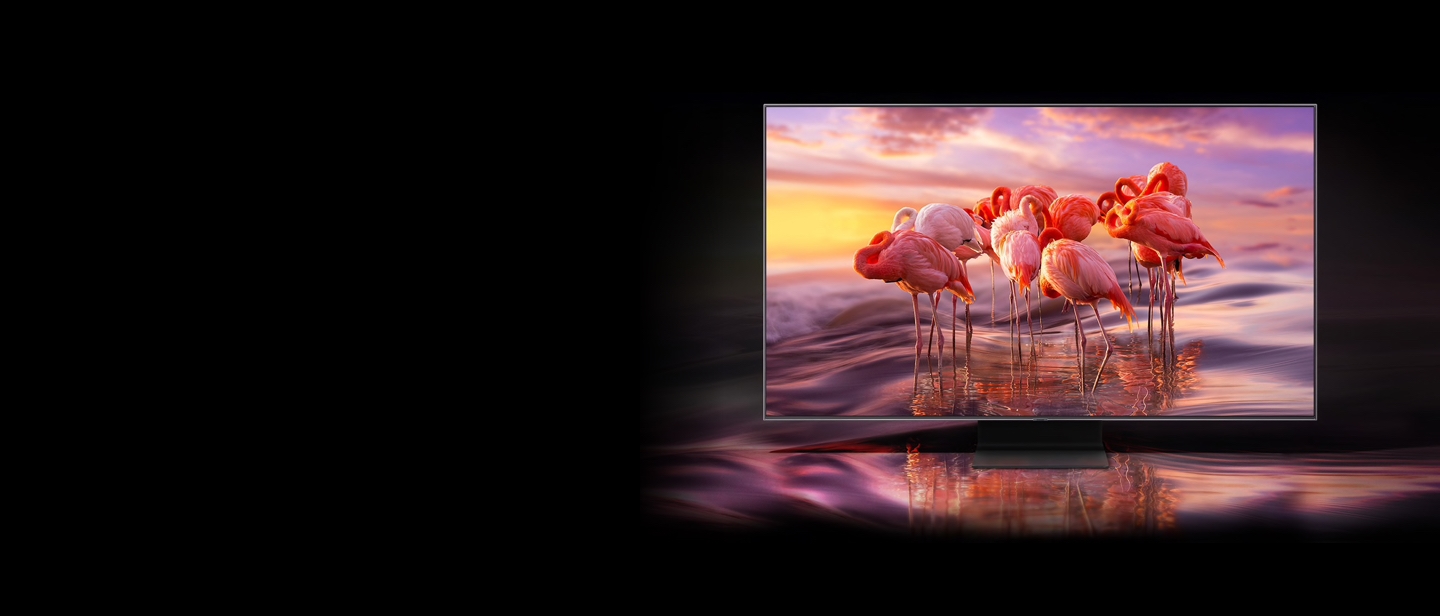 Be mesmerized by a billion colors
Quantum Dots
QLED displays true colors (over a billion shades to be exact), even in the brightest scenes with 100% Color Volume.¹ So whether
you're watching survival shows that take place on secluded beaches or nature documentaries that explore every corner of the
planet, you'll experience rich cinematic views that will make you feel like you're there.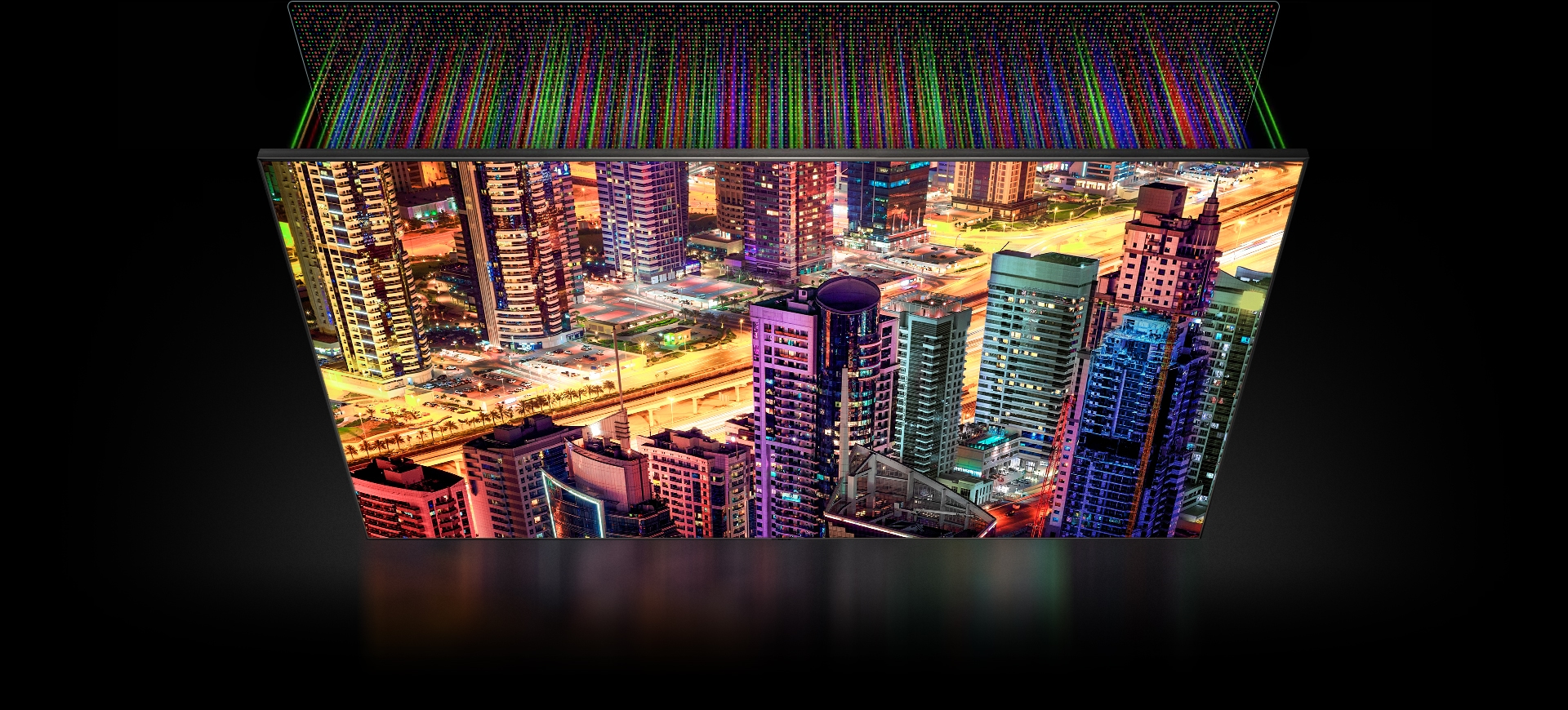 Catch every detail
Direct Full Array
QLED analyzes every scene and then lights each portion of your screen individually. By delivering ultra-deep blacks, pure whites and a more profound depth of detail, the result is an accurate and realistic picture.²

Make every seat
a great seat
Ultra Viewing Angle
The screens on QLED are engineered to reduce glare and enhance color, providing a vibrant picture no matter where you sit.⁴

See the colors you've been missing
Quantum HDR
Get a front row seat to all the subtleties the director created in HDR-mastered content. With Quantum HDR, you'll see intensely deep colors and super-fine details illuminated with astounding cinematic clarity.

Get the TV that adapts to what
(and where) you're watching
Quantum Processor
Samsung's intelligent processor powers some of the most impressive technology of QLED. The Quantum Processor makes it
possible for picture and sound to optimize automatically to any scene or viewing condition.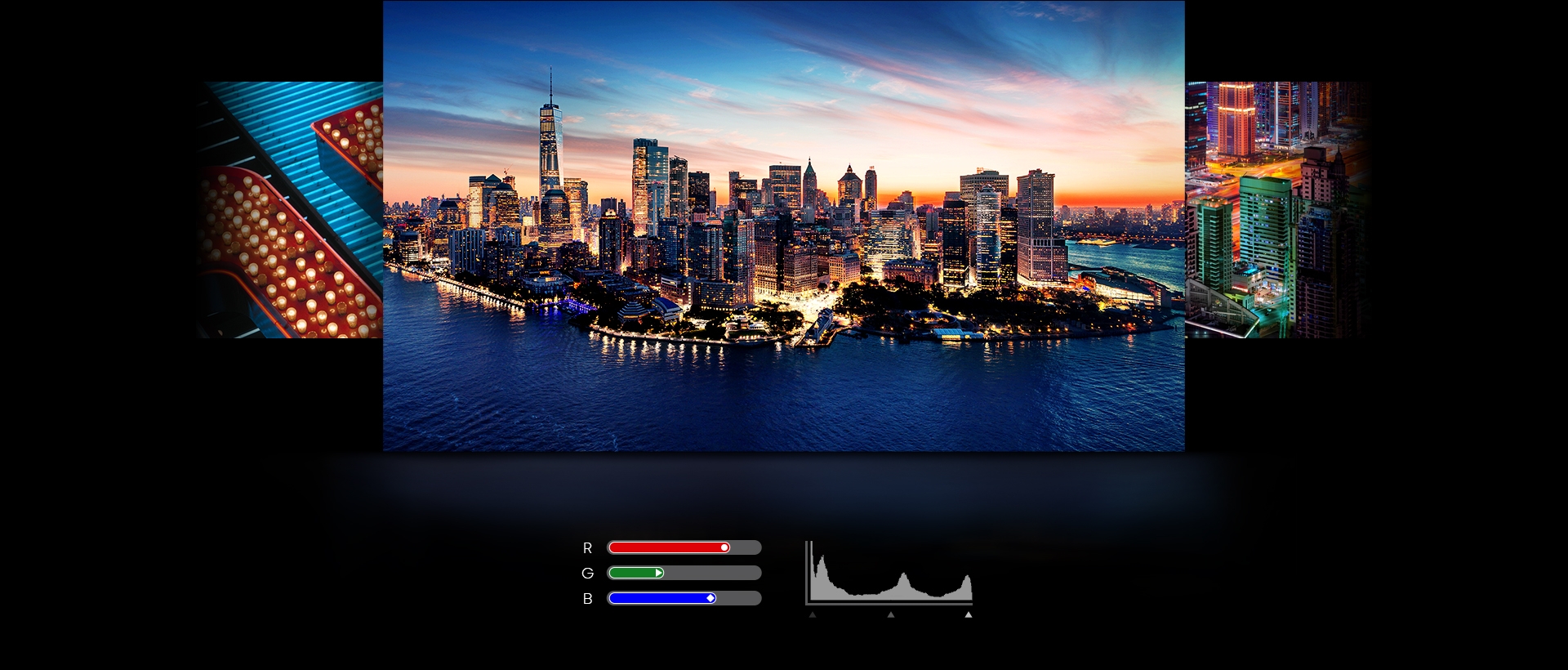 Watch today's content in tomorrow's resolution
AI Upscaling
AI Upscaling, one of the many features of the Quantum Processor, is when data is used to classify aspects like textures and edges and optimally upscale each specific scene. The result is stunning remastered footage (whether you're watching an old rom com or reliving a college bowl game).⁴

Experience the difference
adaptive audio can make
Adaptive Sound
QLED adapts sound to the scene you're watching and the space you're in,
thanks again to the powerful Quantum Processor.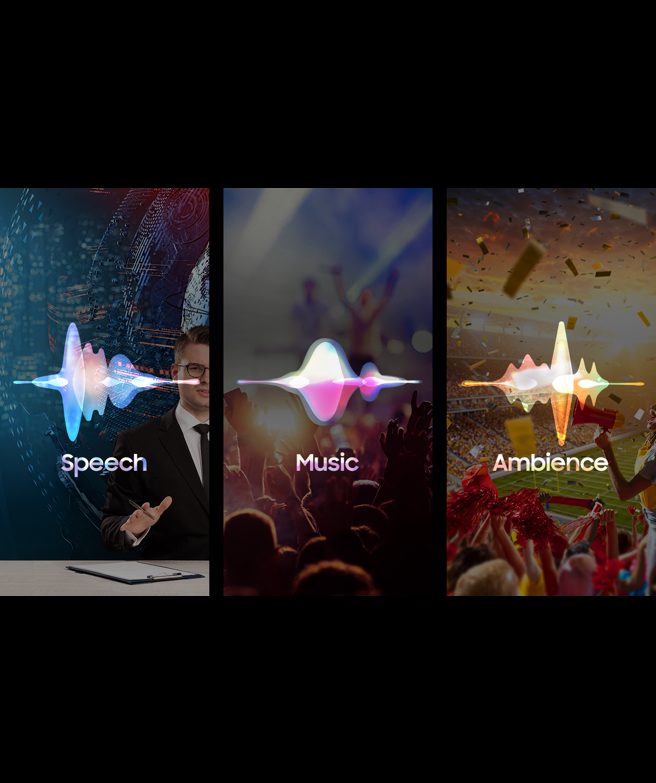 Scenic Analysis
Fight sequence. Sporting event. Dramatic dialogue. All require very different sound treatments. That's where Scenic Analysis comes into play. First, audio input signals are separated and classified. After that, key characteristics can be pulled out and rendered to best suit the scene.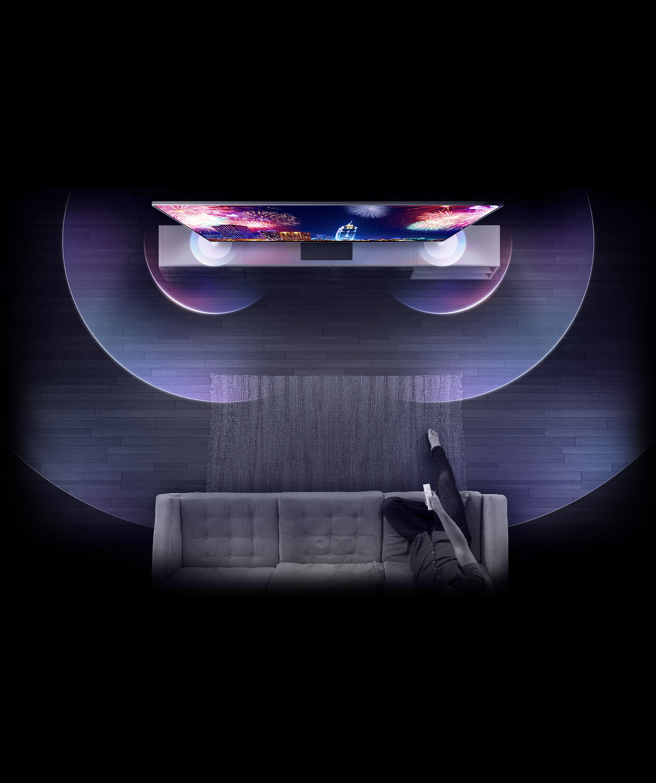 Spatial Analysis
Every room environment is unique and impacts the sound differently. So in order to create the best audio experience for your room, QLED sends out and collects inaudible signals to analyze your space and deliver optimized audio.⁵
Compare the QLED TVs
Select your preferred QLED TV on the left and see how it compares to other QLED TVs on the right.
Fixed item
Q900R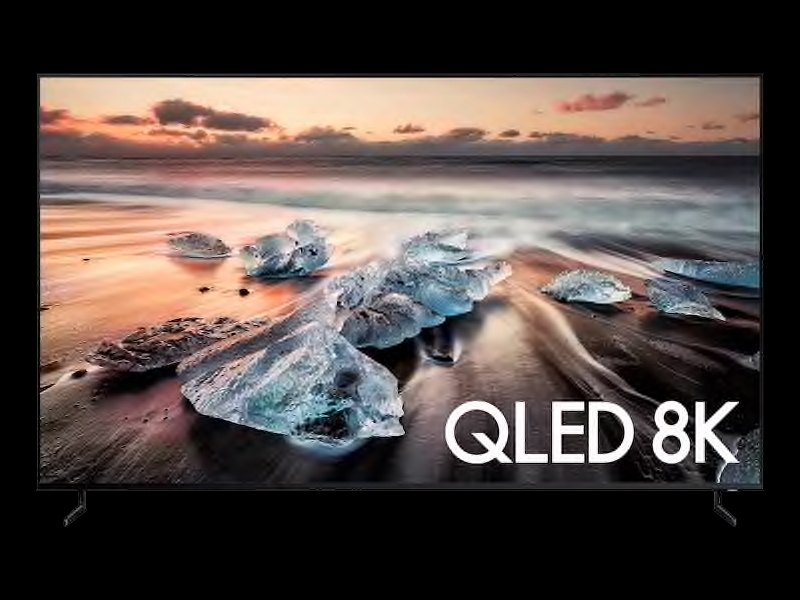 size
QLED 8K Q900R (2019)
QN65Q900RBFXZA
feature
8K Resolution
Quantum Processor 8K
Quantum HDR 32x
Color Volume 100%
Ambient Mode
Universal Guide
Direct Full Array 16x
Ultra Viewing Angle
One Invisible Connection
No-Gap Wall Mount
Compare items
¹ QLED televisions can produce 100% Color Volume in the DCI-P3 color space, the format for most cinema screens and HDR movies for television.
² Direct Full Array Numerical Index based on backlighting, antireflection and contrast enhancement technologies.
³The range of Quantum HDR claims luminance based on internal testing standards and is subject to change according to viewing environment or specific conditions.
⁴Upscales to 8K Resolution (7,680H x 4,320V/33.2 megapixels). Native 8k content based on current 8K streaming, connectivity and decoding standards. Future and certain third party standards not guaranteed or may require additional device/adapter purchase. For 2018 QN85Q900 model, complimentary HDMI 8K 60ᴬ (uncompressed) upgrade included by Samsung. (contact Samsung customer support). Uses an AI-created formula.
⁵Not available on the 49" & 43"
⁶With Ambient Mode, background feature accuracy may vary based on TV location and is dependent on wall designs, patterns and/or colors. SmartThings app on a mobile device (Android, iOS) is required for some functionality.
⁷Refers to the single optical cable connected to the One Connect Box and excludes external device cables. A small gap between the wall and TV may occur if wall is not 100% flat or is constructed off-angle to the floor or if installed incorrectly.