How HDR Changes
The Way You Game
Does your TV suffer from screen lag?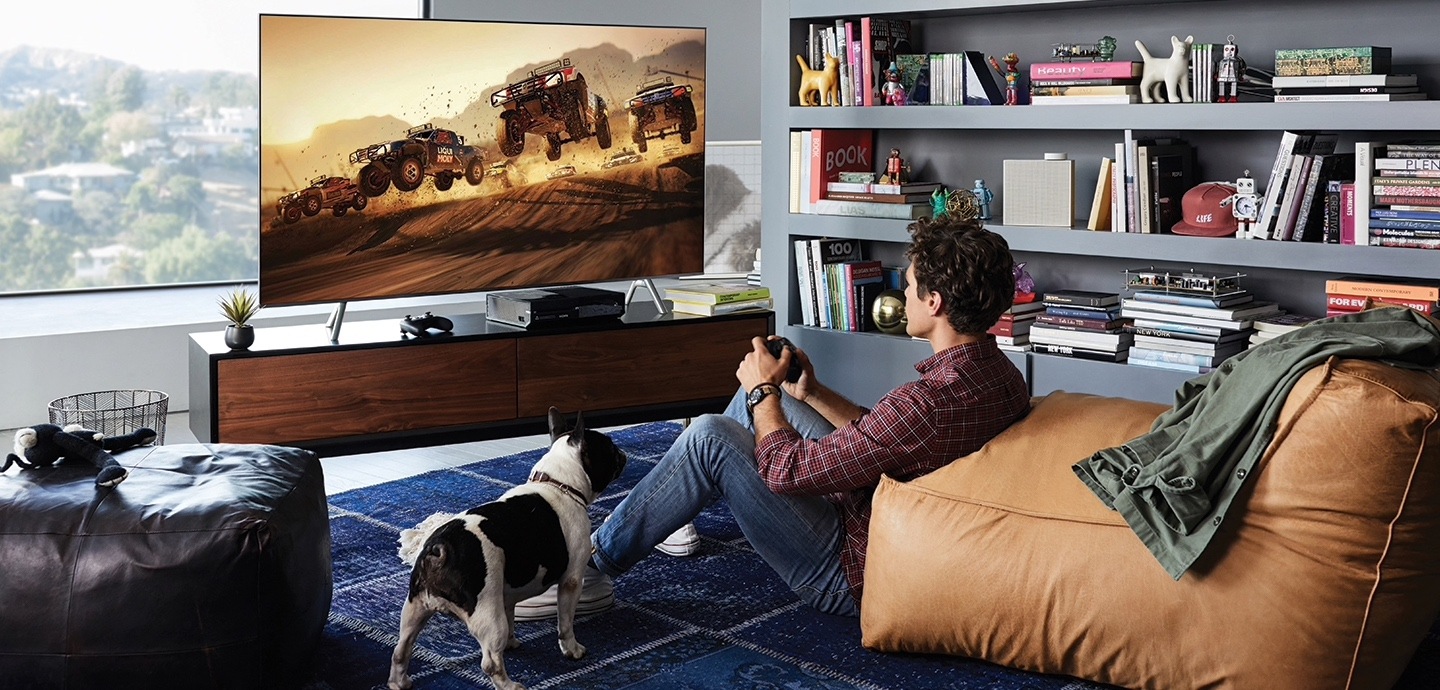 You're playing a game with your friends, but all of a sudden you notice your screen is starting to lag. You're also sitting too close to the screen, again, because you can't see anything in the dark. When gaming, technology makes all the difference, so it may be time to level-up. Samsung QLED TVs give you a fully immersive gaming experience. From hardware to software, here's how your next gaming TV will keep you on your toes.
Experience the game as it was intended.
Ready for the next level?
Experience deep contrast, sharp detail, and seamless connectivity on another level.
* Compatible devices only.
** All devices must be on the same network and Internet connection is required.
*** Smart service and GUI(Graphic User Interface) may vary by model and region.
**** The availability of third party services and content is subject to change without notice.
***** Images are simulated and for illustration purposes only. The appearance and design specifications which is not affecting to product performance are subject to change without notice.
****** Auto recognition between mobile phone and TV may vary depending on the mobile device. For mobile devices that do not support auto recognition, open the SmartThings app on your mobile to begin set-up.