Your space. Your style.

BESPOKE comes in 4-Door Flex™, Flex Column, and Bottom Freezer models, with customizable
colors and versatile configurations. Create your perfect setup in our Design Studio.
Designed for you, by you
Bring your personal style to the kitchen — and beyond. Available in eight colors and two
finishes, you can customize your dream BESPOKE 4-Door Flex™ using our Design Studio.

Mix and match models
Build combinations that fit your lifestyle. BESPOKE also comes in Flex Column and Bottom
Freezer configurations, so you can go for a single unit or combine units for more versatility.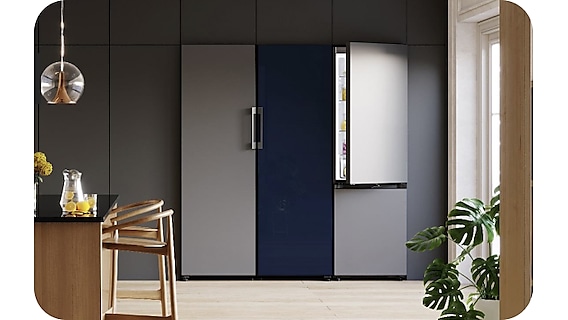 Create a custom combination
Think outside the kitchen
Available in versatile Flex Column and Bottom
Freezer models, there's a BESPOKE refrigerator
that's right for any room, from a home office to a
studio space.
More features, more choices
Our stainless 4-Door Flex™ and BESPOKE 4-Door Flex™ refrigerators offer innovative
features that adjust to meet your needs.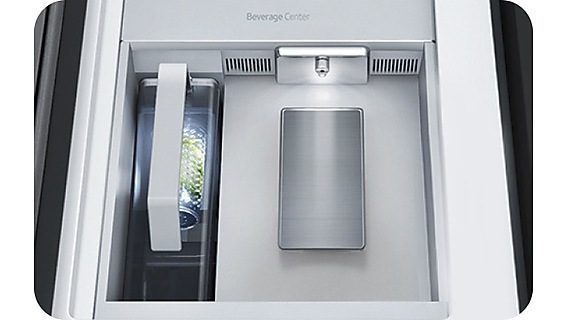 Press or pour – water two ways
Choose from an internal dispenser or a built-in AutoFill Water Pitcher.

Ice your way
Select from cubed ice or new nugget-style Ice Bites that chill your drink faster.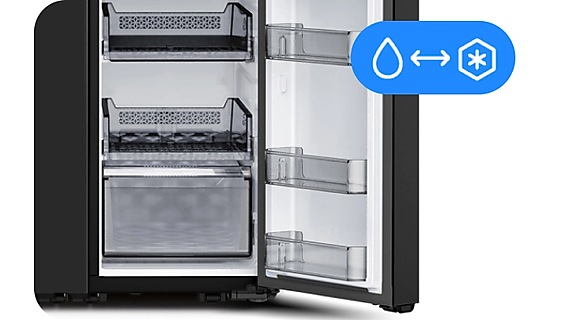 Convert from fridge to freezer
Customize your lower-right storage space to be a refrigerator or freezer.
4-Door Flex™
lineup
Unparalleled design meets flexible functionality
with our 4-Door Flex™ refrigerators. Choose one of
our distinctive designs — or create your own.
Top Picks
Need some inspiration? Here are some of our most popular options.
BESPOKE My Home
Discover a new world of possibilities for your home with our BESPOKE community.
Get exclusive benefits with BESPOKE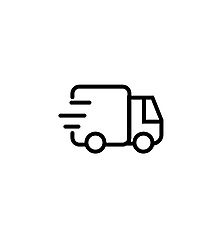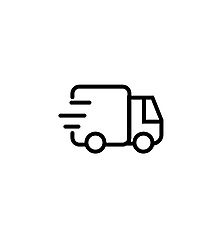 Free, fast, and safe, professional installation
0% APR Samsung Financing for up to 48 mos⊕ and low monthly payments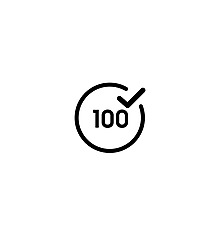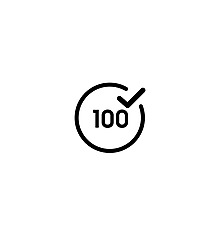 Buy and try with our 100-day, risk-free trial¹
⊕ 0% APR for 24, 36, 40 or 48 Months with Equal Payments: Available on purchases of select products charged to a Samsung Financing account. Minimum purchase: $50. 0% APR from date of eligible purchase until paid in full. Estimated monthly payment equals the eligible purchase amount multiplied by a repayment factor and rounded to the nearest penny (repayment factors: .04167 for 24 month, .02778 for 36 month, .02500 for 40 month, .02083 for 48 month). Last payment may vary due to rounding. Total amount of payments will not exceed eligible purchase amount. Other transactions and fees affect overall minimum payment amount. Advertised payment amount is an estimate and may change once taxes, delivery or other charges are added. Limited time offer. Regular account terms apply to non-promo purchases. Minimum interest charge: $1. Standard Purchase APR: 29.99%. Prior purchases excluded. Account must be in good standing. Subject to credit approval. Samsung Financing account issued by TD Bank, N.A.
1Purchasers of all Bespoke Refrigerator models from Samsung.com through 6/30/2021 are eligible to return the product for eligible models within 100 days of the delivery date.  Bespoke Refrigerators can be returned for the full purchase price or returned for a new eligible model refrigerator.   To initiate a return contact Samsung at 1-833-554-0084 or BESPOKEsupport@sea.samsung.com
.  Proof of purchase from Samsumg.com and dated proof of delivery is required.   Purchaser must include all original parts and accessories to complete the return or exchange. Return process includes removal of old refrigerator and includes installation of new eligible model refrigerator. All terms, conditions, and limitations in the Refrigerator Limited Warranty apply, including the limitation on implied warranties (where permitted by law).  Offer is subject to availability of eligible model refrigerators for replacement.  Offer valid for purchases made through 6/30/2021 from Samsung.com only. 
Eligible models include:   RF23A9675AP/AA, RF23A9675MT/AA, RF23A967541/AA, RF29A9675AP/AA, RF29A9675MT/AA, RF29A967541/AA, RZ11T747441/AA, RZ11T747431/AA, RZ11T747435/AA, RB12A300641/AA, RB12A300631/AA, RB12A300635/AA.
© 2021 Samsung Electronics America, Inc. Samsung, Samsung Bespoke Refrigerator, and Shop Samsung are all trademarks of Samsung Electronics Co., Ltd. All other brand, product, and service names and logos are marks of their respective owners. Screen images simulated. Appearance of products may vary.