Finding art in nature with #TeamGalaxy
How three creators made the environment their passion project.
As the effects of climate change transforms life on Earth, maintaining a connection to nature is more important than ever. In honor of Earth Day, see how three #TeamGalaxy content creators used their passion for photography to explore their relationships to these changes in our natural world.
Nicholas Simenon grew up hearing about the environment, but it wasn't until seeing "An Inconvenient Truth" at school that the climate crisis hit home. With a desire to do something to help, he eventually used his passion for photography to create a visual narrative of the world around us. "I wanted to show a piece of the environment we live in, to show why we should protect and maintain it. The purpose was to show its beauty, rather than showing the disasters."

It took planning, preparation and a lot of motivation to hike more than 5 hours a day to find the perfect locations. Carrying an SLR camera and the Galaxy S20 Ultra, Nicholas found that he reached for the Galaxy more often, shooting over 700 pics with the phone versus 13 with the camera. "I was amazed by the convenience and possibilities to shoot," particularly in Pro mode: "an absolute must."

Nicholas offers this advice to other aspiring artists: "If someone wants to pursue a complex project, it has to be one that they're passionate about. This will make it a hundred times more interesting."
"I wanted to stop thinking about the environment and begin to do something about it."
Nicholas Simenon, Photographer
Tell a story in seconds
Using the Hyperlapse mode on his Galaxy S20 smartphone, Nicholas sets up his base camp in only 10 seconds.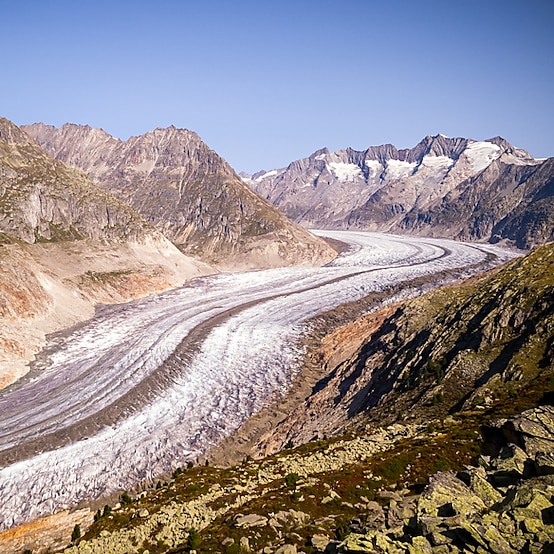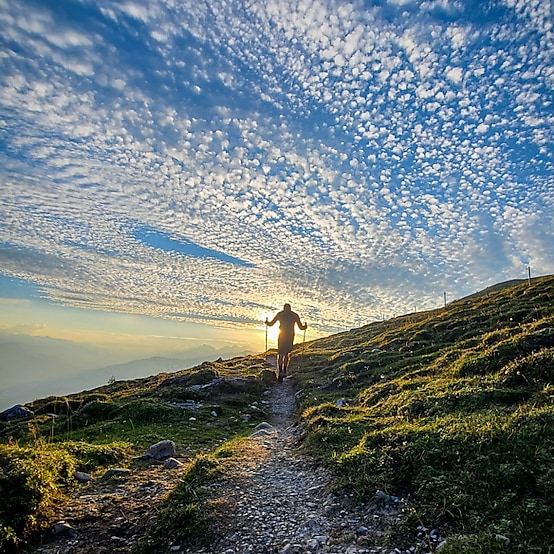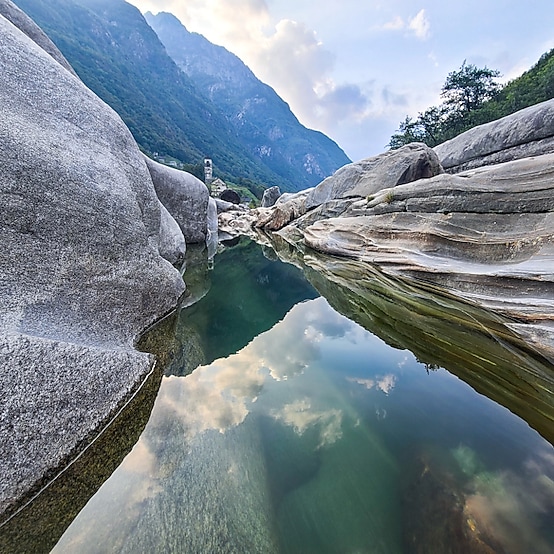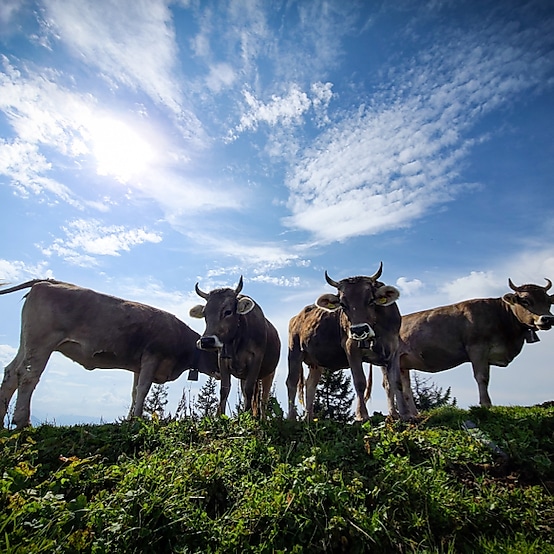 Growing up in light-polluted New York City, Carol Sabbagh didn't often have a chance to gaze at the stars. She always dreamed of seeing more of the universe. Inspired by the "three stars" she used to see from her neighborhood—which is also the Korean translation of Samsung—she embarked upon a project that uses Samsung technology to illuminate the wonders of astronomy and project them on the city streets.

With a 70 lb. telescope equipped with a solar filter,1 her Galaxy S20 and an adapter to connect the phone and telescope, Carol set out for the darkened skies of Badlands National Park. Using the Pro mode with Focus Assist and Zoom features of her Galaxy camera, she was able to capture awe-inspiring images of the Milky Way, planets and other deep sky objects. "This was an experience of a lifetime, never have I felt more connected to nature."
1Pointing your Galaxy camera directly at the sun without a solar filter can damage the image sensor and lens.
Carol Sabbagh demonstrates how she gets amazing day and night astronomical images with her telescope and her Galaxy S20 smartphone.
"I was driven to capture something out of the scope of our normal vision."
Carol Sabbagh, Photographer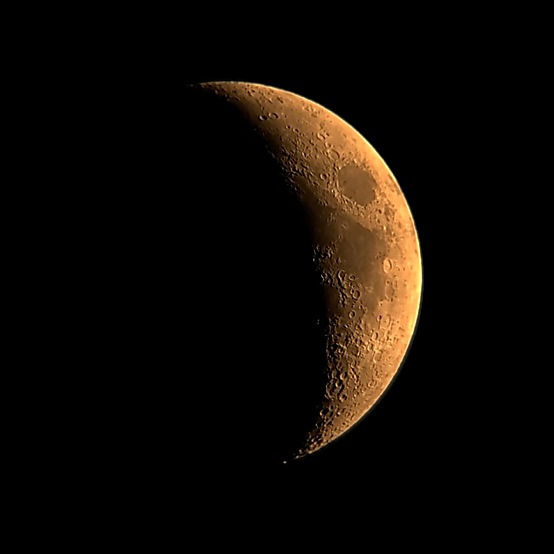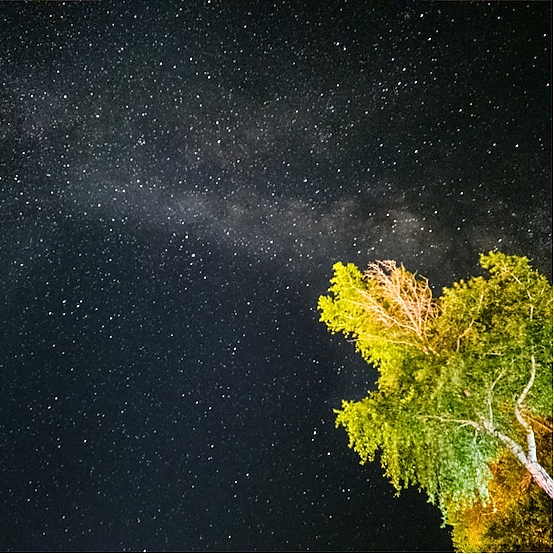 When photographer Joey Solomon was brainstorming his Passion Project, he intended to explore isolationism and the relationship between nature and the human body. "As a gay cancer survivor, it is crucial for me to make photographs that make space and pave the way for future generations of queer image makers to feel seen in all our gay glory, in luxurious nature."

Then, the COVID-19 pandemic struck—and made travel practically impossible. Instead, he looked to nature closer to his Brooklyn, NY home: in state parks and public lands. He enlisted help from others to achieve his vision, including his Samsung gear. Joey found that the Galaxy S20 camera features were extremely helpful to his work, saying, "the device will literally assist you in finding the perfect angle for your character or object of sharpest focus."

After working on his passion project, Joey said what he learned most is how to trust. "Asking for help is an extremely necessary and extremely human call and response in terms of making art and surviving."
"I needed my Samsung gear and it beat my expectations."
Joey Solomon, Photographer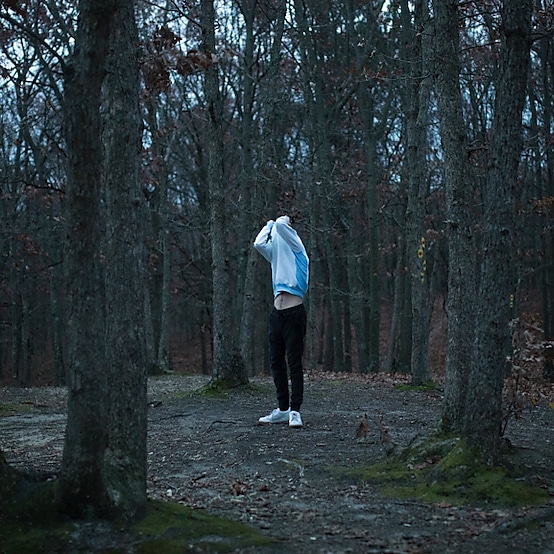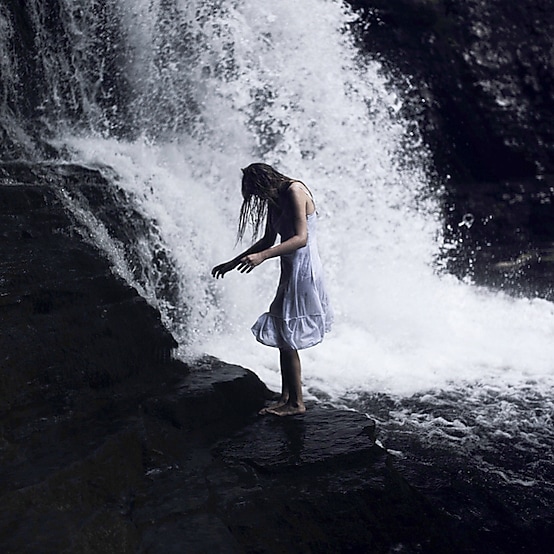 Explore nature for yourself #withGalaxy
Your next expedition doesn't have to take you to far-flung locations. Simply walk out the door and take in the world around you. With the Galaxy S20, you have a full set of pro photography tools in your pocket.
Galaxy Note20 5G | 20 Ultra 5G
Galaxy S21 | S21+ | S21 Ultra 5G