The Couture Collection Created on a Phone
How a designer took the fashion world by storm right from her smartphone.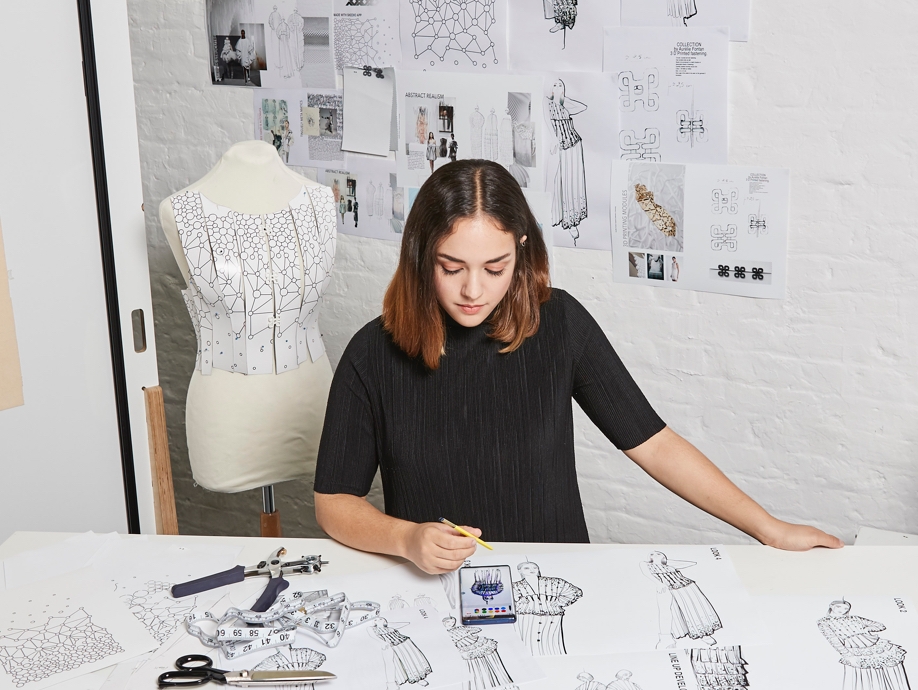 Award-winning fashion designer Aurélie Fontan is known for her bold designs and sustainable pieces, but she wanted to take the couture process where it hadn't been before. For her latest line, she designed an entire capsule collection—from digital drawing to runway—right on her phone. Here's how she did it.
"The collection was designed and produced on a phone, but it is still couture."