Unbox & setup your Smart TV
You have two devices to help you get started; either the TV Remote Control that came with this Smart TV, or most smartphone devices.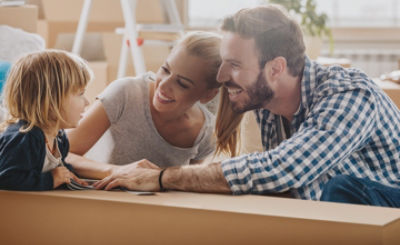 Let's start connecting
Watch this video to learn how to easily setup your new Smart TV using a smartphone.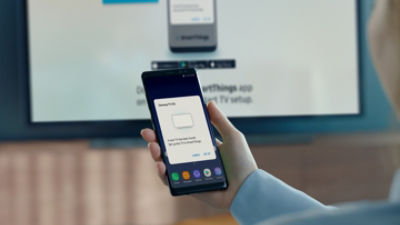 Using your mobile phone
Get your Smart TV up and running from your mobile with an easy setup process. Most steps can be done automatically using the information on your mobile.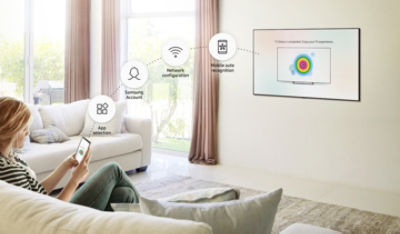 Step 1
Your TV will detect your mobile automatically.*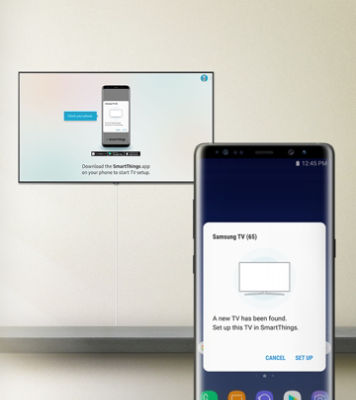 Step 2
Automatically, both your WiFi network and Samsung Account information will be shared with your TV, initiating setup from your mobile.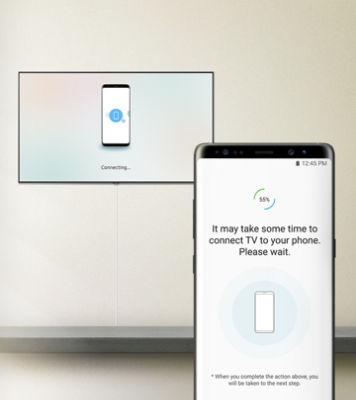 Step 3
Select the apps you want to enjoy and add them in the order you prefer. Now, just kick back and enjoy your Smart TV.
* Auto recognition between mobile phone and TV may vary depending on the mobile device. For mobile devices that do not support auto recognition, open the SmartThings app on your mobile to begin setup.
* A Samsung Account is required to set up TV via mobile.
* Wi-Fi connection on your mobile is required to share network information with your TV.
Using your remote control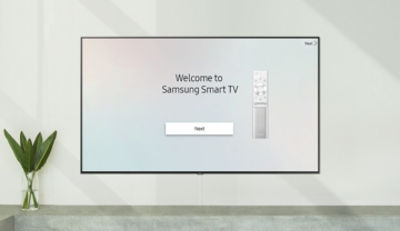 Step 1
Connect your TV to the internet.
*When connecting after the setup process, go to Settings > General > Network > Open Network Settings to set up your internet connection.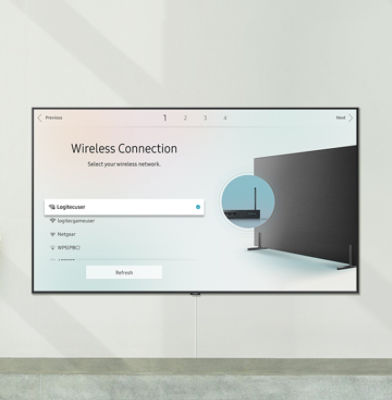 Step 2
Log into your Samsung Account, which enables you to use more features of the Smart TV setup.
*When logging in after the setup process, go to Settings > General > System Manager > Samsung Account.
Step 3
Select the apps to add and drag them to the front. Customize your apps to appear just how you prefer it.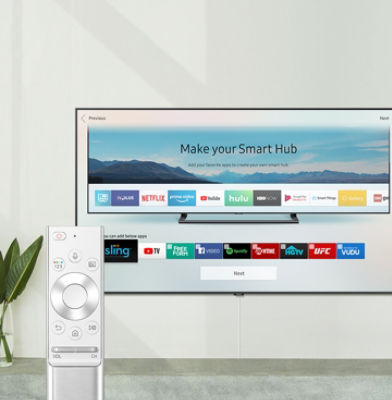 * Smart service and GUI(Graphic User Interface) may vary by model and region.
* Agreement of the Smart Hub Terms and Conditions and Privacy Policy is required before use.
* Compatible OS(Operating System) or app required.
* Users with models previous to the Galaxy S6 or other mobile brands need to download the SmartThings app through application store.
* Shape of TV and remote may differ depending on model and region.
* The content within the screen are simulated images and are for demonstration purposes only.
* GUI(Graphic User Interface), design, features and specifications subject to change without notice.