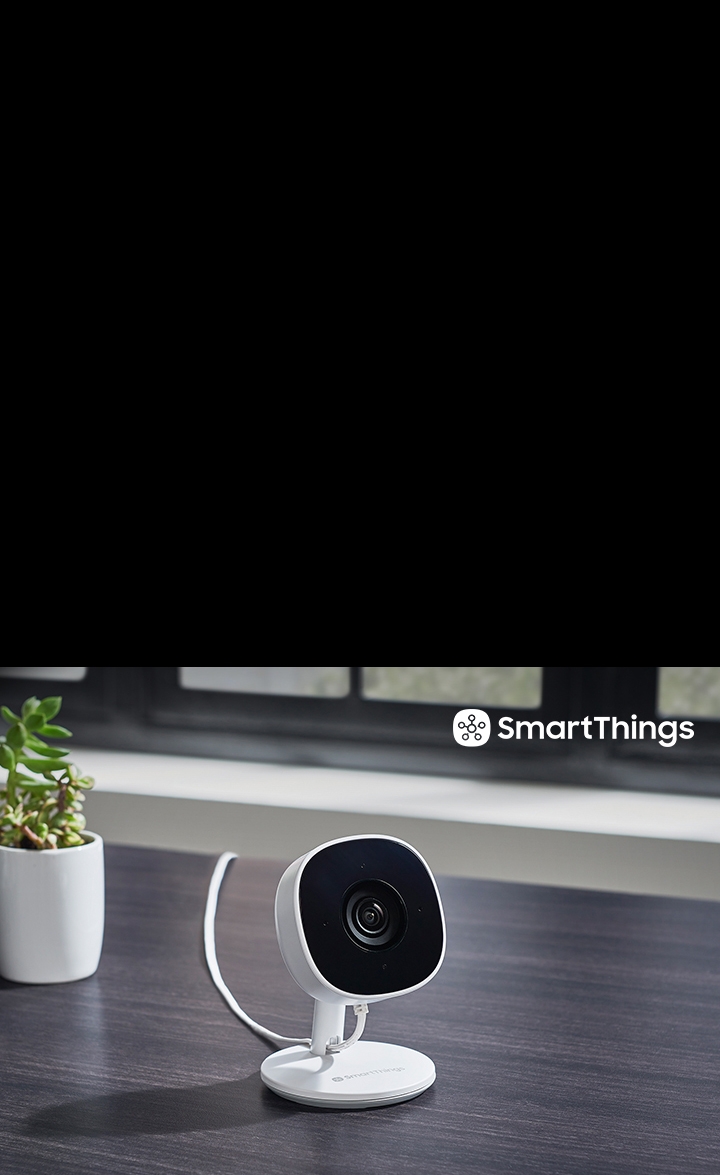 One look and you're home
Know what's going on when you're away from home. A full HD camera delivers a clear, detailed view, allowing you to monitor your home 24 hours a day from your mobile devices.
30-day data storage and viewing
The SmartThings Premium plan lets you view up to eight cameras with 30-day rolling cloud storage. Edit, download, and share your video clips with neighbors or police. Find a plan that's right for you. 
24 Hours
24 Hours event history
Up to 4 Cameras
Live video on demand
Motion & Person Detection
Custom Activity Zone
Free
Included with SmartThings Cam
No additional cost
30 Days
30 Days event history
Up to 8 Cameras
Live video on demand
Motion & Person Detection
Custom Activity Zone
$7.99
Per Month
SmartThings Cam - How it works.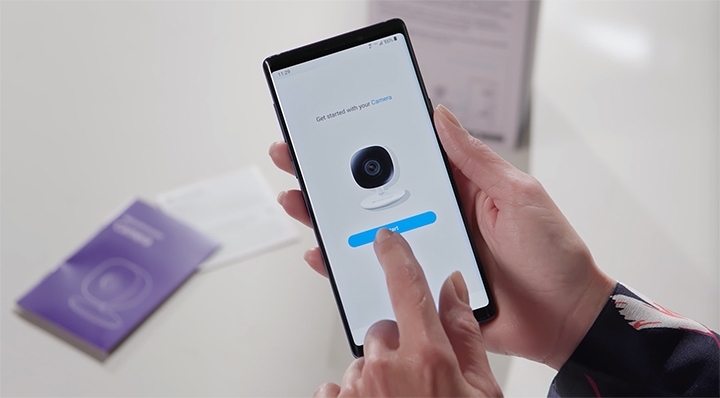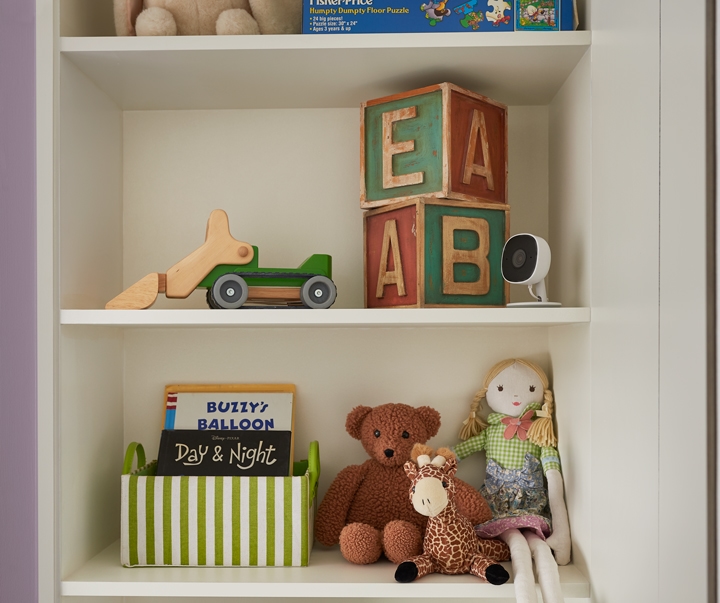 Clear sight and sound

1080P HD Video with two way audio and night vision. Full HD, High Dynamic Range and night vision display a crisp, detailed view, day or night. Two-way audio and a built-in mic let you communicate with family members and pets.
Tell who from what

Advanced object detection intelligently senses motion to alert you at a moment's notice and differentiates between a person and an object. Set activity zones to pay closer attention to specific areas.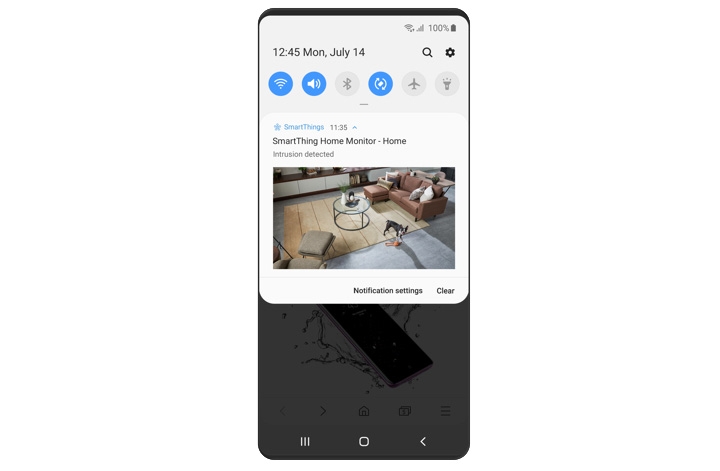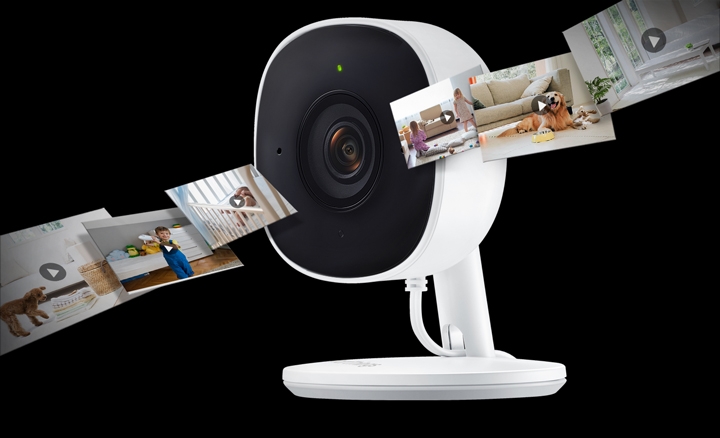 24-hour data access and viewing

Cloud Storage-control up to four SmartThings cameras and view rolling 24-hour recordings for free. All your footage is safely secured on your personal cloud and can be accessed remotely any time.

Easy-to-view Timeline 

See all of your in-depth alerts in an easy-to-view timeline in your SmartThing's App dashboard.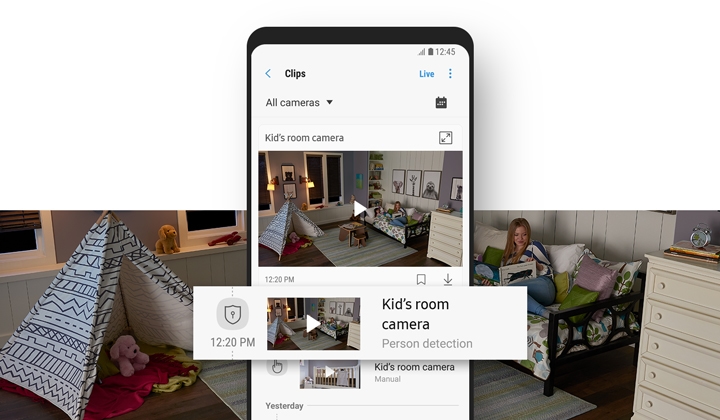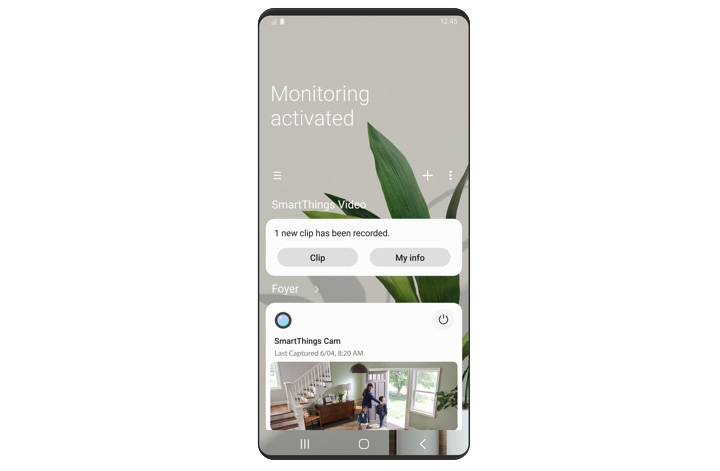 Device Card Image View 

Keep on top of what's going on at home by checking out the latest events captured on your camera. Because it updates on the hour, it's easy to check if your daughter got home from school okay, if a package was delivered on time or if a stranger approached your door. And all without having to scroll your camera feed. 

Android/IOS Compatibility 

Uninterupted Security- With the SmartThings app, it's easy accessing your SmartThings Cam on Android and iOS devices. Sync with your phone or tablet and you'll receive a preview clip whenever something is detected.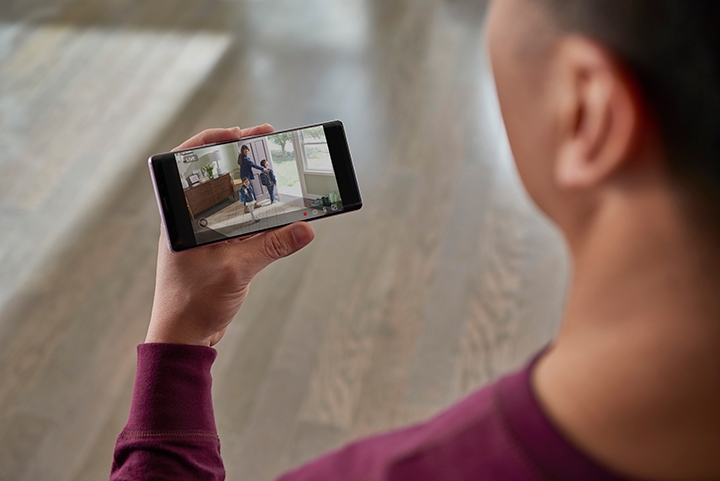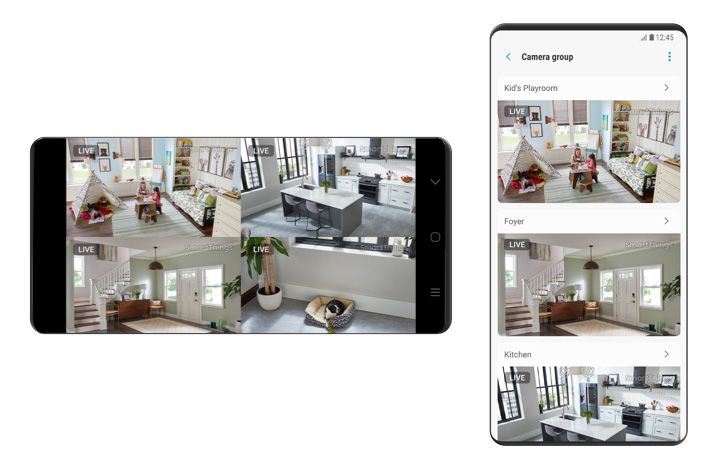 Multi-view

View up to four cameras at once- Easily switch between multi-views of your home on your smartphone to get a clear idea of what's going on. Choose betwen portrait or landscape mode to view up to four connected cameras simultaneously. 
Monitor from multiple devices.

Keep an eye on what matters, even when you're away. Get a clear detailed view of your home via multiple cameras right from your Samsung Smart TV, Samsung Family Hub, smartphone or tablet.

 Simply plug in and connect to your home's Wi-Fi. For total home control, add an optional SmartThings Hub.