TV when it's on.
Art when it's off.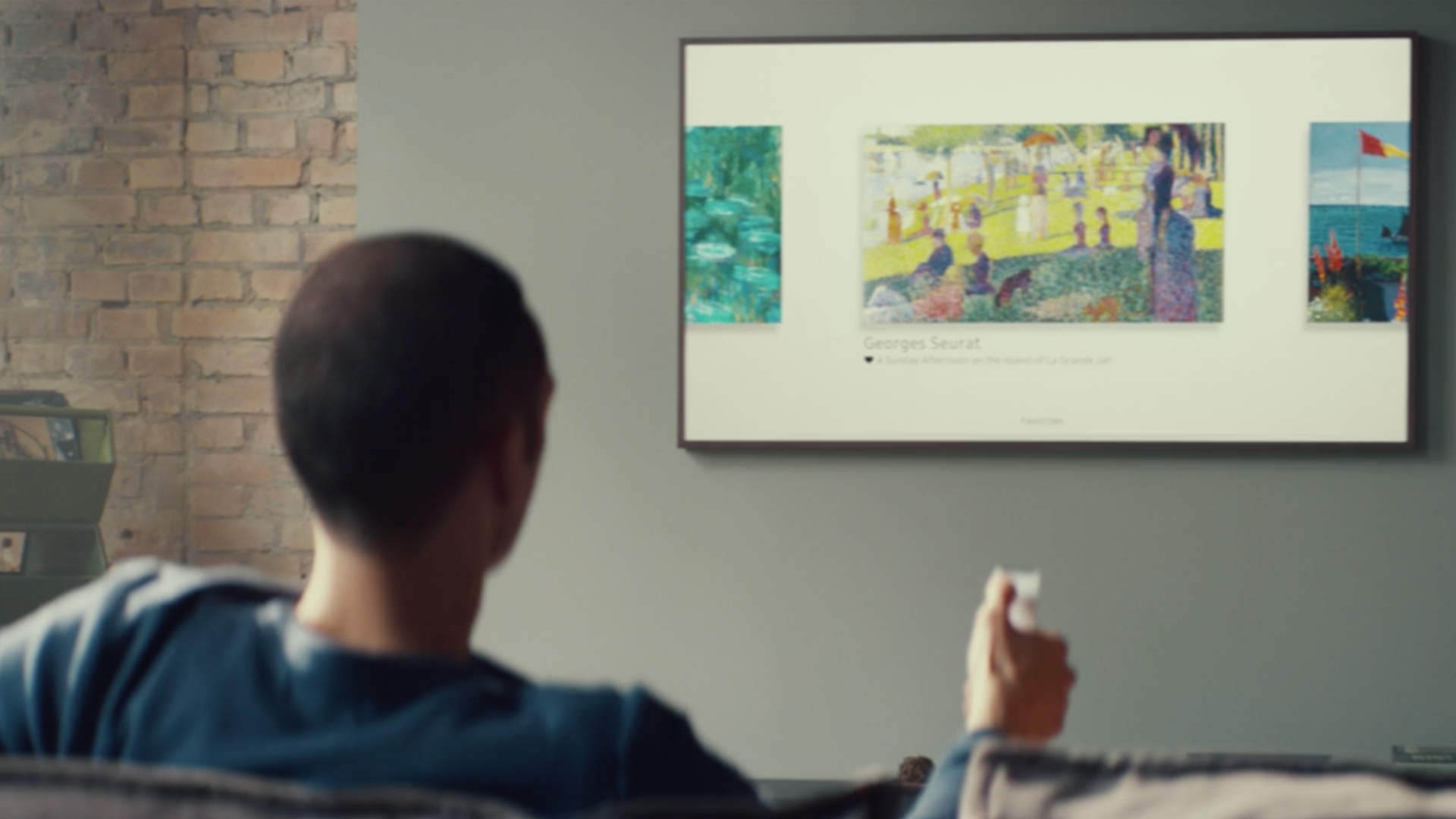 The Frame pushes boundries with the high-resolution picture quality of QLED when the TV is on, and stunning art when it's off. Enhance your home with beautiful art that's also a TV. Enjoy design that reflects your style and fits your space.
Art available for purchase or through Art Store subscription. Actual Product may differ from image shown.¹
Create a one-of-a-kind space
Art Mode
Art Mode lets you display framed art collections or showcase personalized picutures in your everyday space.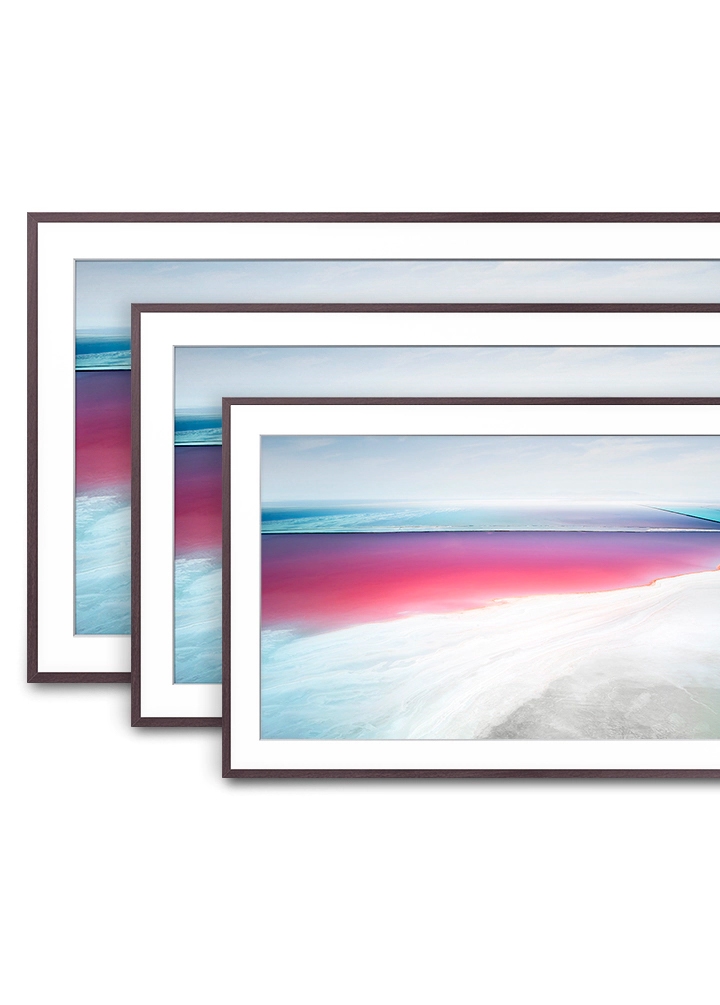 Art Store
Enjoy a variety of artwork, including curated collections from renowned partners with The Frame.²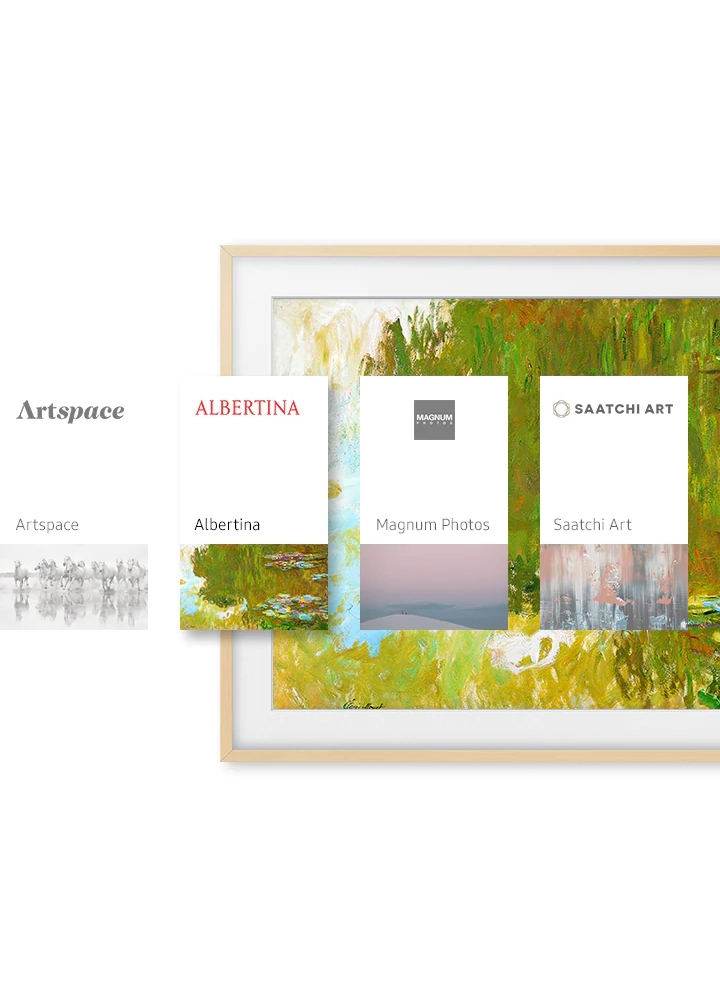 100% Color Volume
Unique Quantum Dot technology provides 100% color volume, delivering incredible brightness and over a billion shades of color.³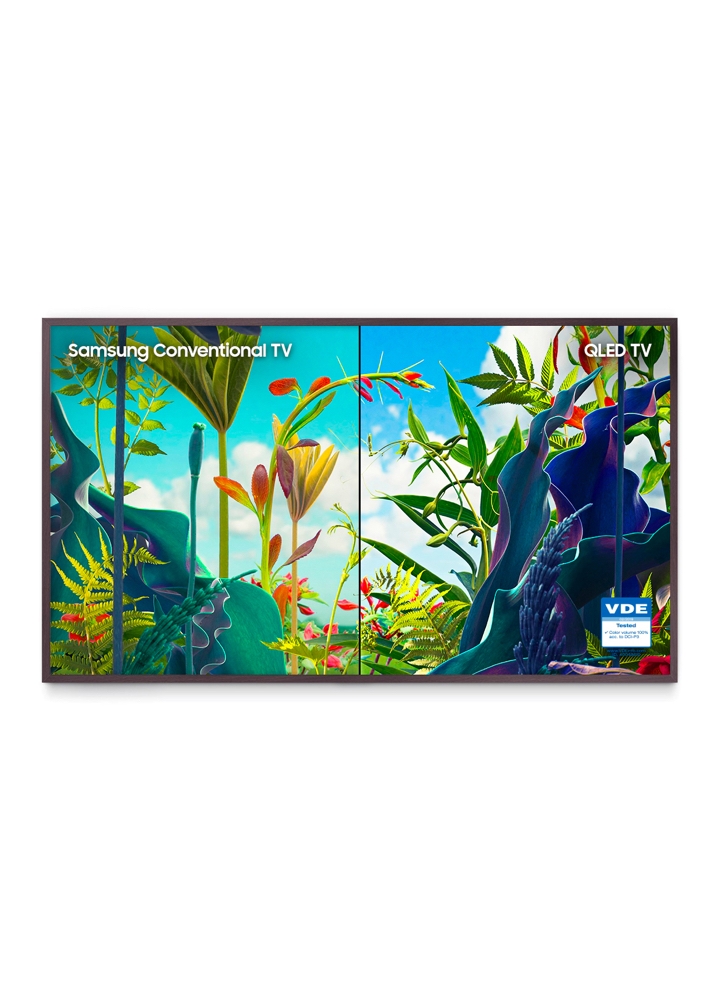 Customizable Frame
Your frame, your color. Find the perfect match for your own taste with a choice of white, black, beige, and brown.⁴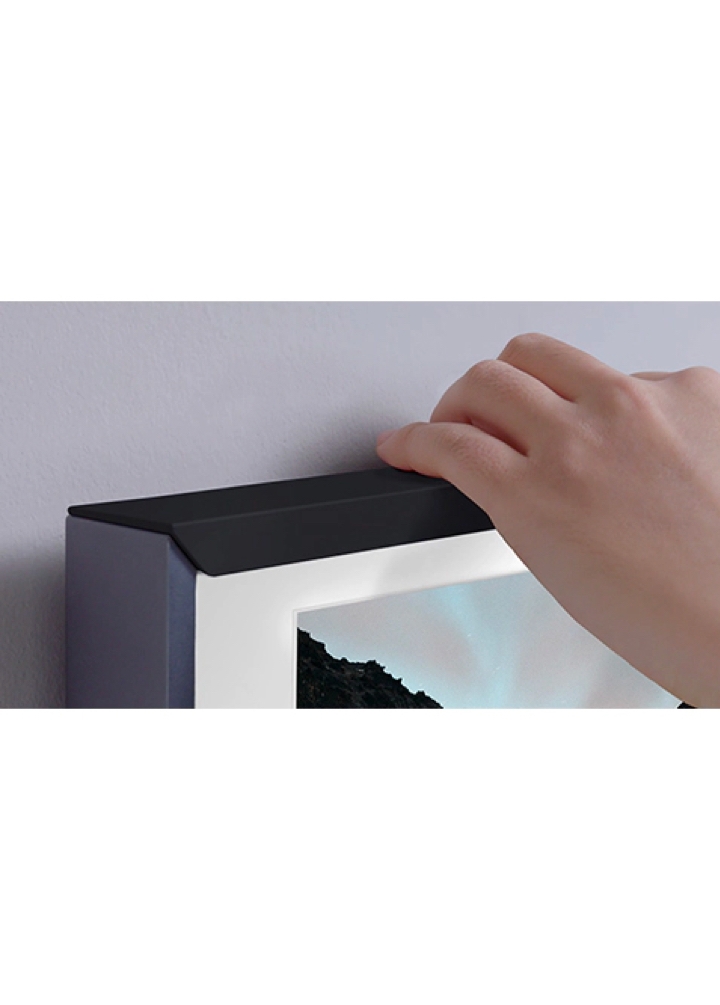 What's in the Box
The Frame comes with the No Gap Wall-Mount™, Invisible Connection™ and One Connect Box, giving you an array of installation opportunities.⁵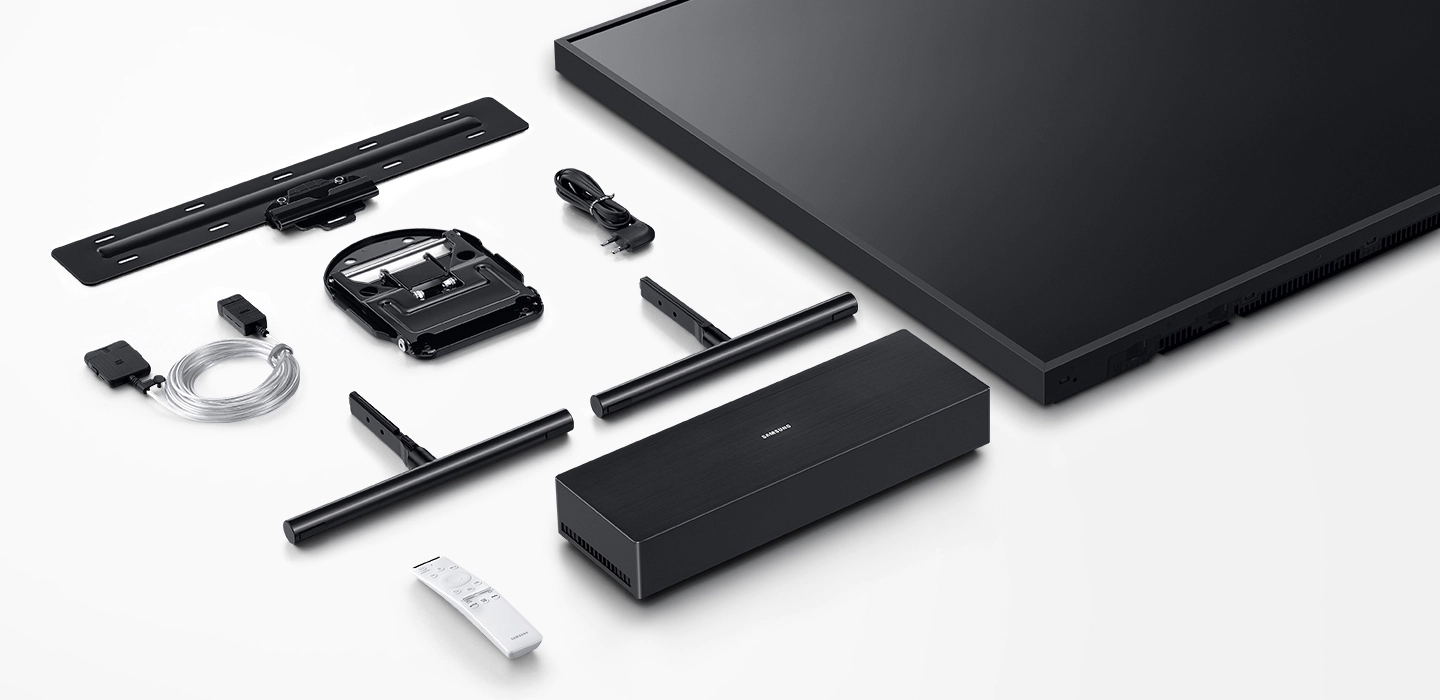 * Images are simulated and for illustration purposes only.
1  The images are for illustrative purposes only and are intended to provide better understanding.
2 Fees apply to Art Store subscription service.
3 QLED televisions can produce 100% Color Volume in the DCI-P3 color space, the format for most cinema screens and HDR movies for television.
4 Shown with optional customizable frames sold separately.
5 No Gap Wall-mount sold separately. Measured from rear end of the TV, the gap may differ based on the installation and wall type. A small gap between the wall and TV may occur if wall is not 100% flat or is constructed off-angle to the floor or if installed incorrectly.
6 Invisible Connection™ refers to the single optical cable connected to the One Connect Box. External devices must be connected to One Connect Box.