Benefits
Your health and well-being are crucial to our collective success. Learn more about the top-rated benefits Samsung employees enjoy.
Your health and well-being are crucial to our collective success. Learn more about the top-rated benefits Samsung employees enjoy.

Comprehensive healthcare
We take wellness to heart and strive to keep our teams happy and healthy in all they do, now and in the future.
Medical
Samsung provides access to a multitude of medical plans which all include prescription coverage and wellness resources to keep you balanced.
Dental
Flexibility is a key feature of our dental plans, giving you the freedom to choose from a long roster of dentists.
Vision
Our extensive network means Samsung employees can choose from excellent partners to find the perfect fit.
Employee Assistance Program
Our people and their families receive
world-class therapeutic services and support through our health network.
Telehealth services
You deserve to access the care you need whenever and wherever you need it. Connect with board-certified doctors via video conference around the clock.
Work Life Success
Balance is the key to sustainable innovation. With Work Life Success, we strive to help you synchronize work and personal life.
Paid Time Off
We offer a generous PTO policy that allows all regular, full-time employees to accrue the equivalent of 20 days per year, increasing with tenure, in addition to company holidays.
FlexTime
Flex or change your start and end times within specified "core hours" while still working a standard workday.
FlexPlace
Regular full-time and dispatched employees can work from home or an alternate location up to four times per month.
FlexYourFriday
Leave the office early on Fridays during the summer months for a jump start to the weekend.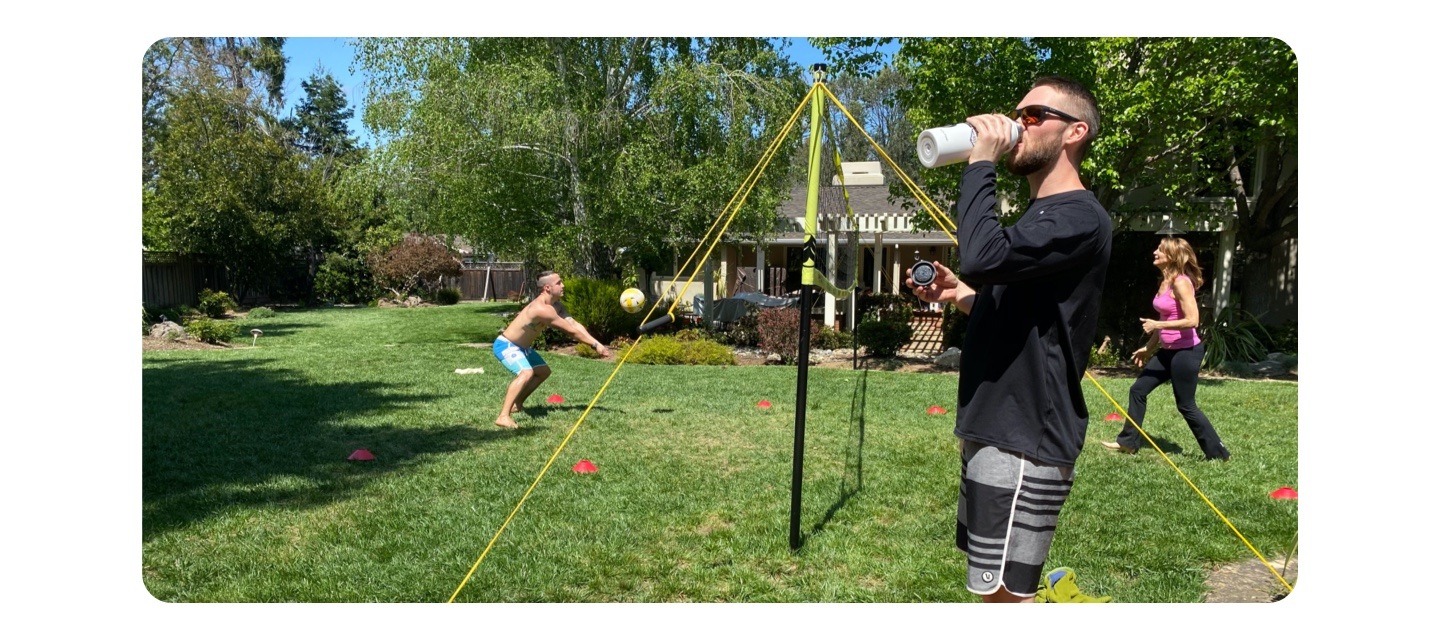 Financial wellness
We offer an array of financial benefits to help you plan soundly, now and for the future.
Health Savings Account
Save funds for health care expenses with an impressive tax advantage and investment options, which you can keep even if you leave Samsung.
Flexible Spending Accounts
Set aside money for important expenses and simultaneously reduce your income taxes with your choice of health, dependent care or commuter benefits.
401(k)
The Samsung 401(k) Plan supports your financial wellness by empowering you to save money for retirement and other long-term financial goals.
Student loan support
Samsung will help alleviate employees' student loan debt with annual contributions. You can also get support for student or Parent PLUS loans through our partners at SoFi.
Tuition assistance
Get tuition support for pursuing degrees that expand on your Samsung position or career path – so you never stop growing.
Family first
At Samsung, we're proud to offer a suite of family-forward benefits to help you along your journey to becoming a parent or growing your family.
Healthy Pregnancies, Healthy Babies
This compensated program is designed to support you and your baby during your pregnancy and in the weeks following birth.
Adoption Assistance Program
We're proud to offer our employees assistance with costs associated with adopting a child.
Paid Child Caregiver Leave
We understand the sanctity of parents' time with their newly born, adopted or placed child, and provide up to 12 weeks of fully paid parental leave.
Milk Stork
Samsung partners with Milk Stork to provide parents everything they need to get breastmilk home while traveling on business.
WINFertility
You'll receive personalized guidance, education, emotional support and 24/7 Nurse Care Manager availability throughout your family-building journey.
Incentives
Our Smart Health Wellness Program is designed to support your overall health and let you earn money for doing so.
Fitness reimbursement
Focus on your fitness with reimbursement for your gym membership, personal fitness training, group exercise classes or a Cubii.
Annual physical
Visit your doctor for your annual physical with no co-pay – and an added paid incentive from Samsung.
Preventative screenings
Samsung provides an incentive for biometric screenings, PSAs, pap smears and mammograms to support long-term health.
Lifestyle management
Enroll in select lifestyle management programs and get reimbursed for courses on stress management, tobacco cessation and more.