Learn to lead
Samsung's dynamic internships prepare talent for successful and fulfilling careers, with access to top leaders across our organization.
Samsung's dynamic internships prepare talent for successful and fulfilling careers, with access to top leaders across our organization.

We invest in your future
The development of our interns is just as important to us as that of our employees, so we offer equally supportive, empowering opportunities to our future leaders.
Intern perks
To nurture every aspect of your life within Samsung and beyond, interns enjoy access to a wide range of additional benefits.
Relocation assistance
Interns are eligible to be given a stipend for relocation assistance.
Wellness activities
Yoga and fitness classes are offered.
Holiday PTO
Interns are given the chance to relax and recharge on holidays.
Intern volunteering
Interns participate in Day of Service, where they can give back to their communities.
Samsung gadgets
Interact with the latest and greatest technology.
FlexYourFriday
Start your weekend early on Friday afternoon.
Social events
Create lasting relationships with fellow interns as part of the Culture Committee.
Lauren Whelan,
2017 Intern,
Creative Marketing
"My internships showed me that Samsung is a place of endless learning and fast-tracked my development. I've been able to expedite my learning with so many valuable and diverse experiences."
Joe Drury,
2018 Intern,
Home Entertainment Marketing
"Your internship at Samsung is just the beginning of your growth. You have to find things to take ownership of and build and create. I had to figure out a lot of things for myself - but there was never a closed door, everyone was open, allowed me to pick their brain, and bounce ideas. Now as a full-time employee, nothing's changed. There's something very cool about being in an environment where the door is open at any level."
Rafael de Ory,
2019 Intern,
Digital Marketing
"My summer internship was a crucial stepping stone to make the move to a full-time role and it gave me the chance to experience the Samsung culture firsthand. Even as an intern, you are empowered to take ownership, define your objectives and deliver results. I am proud of the work I am doing and excited about the opportunity to grow within the organization, where there is no shortage of opportunities to work across different teams and different lines of business."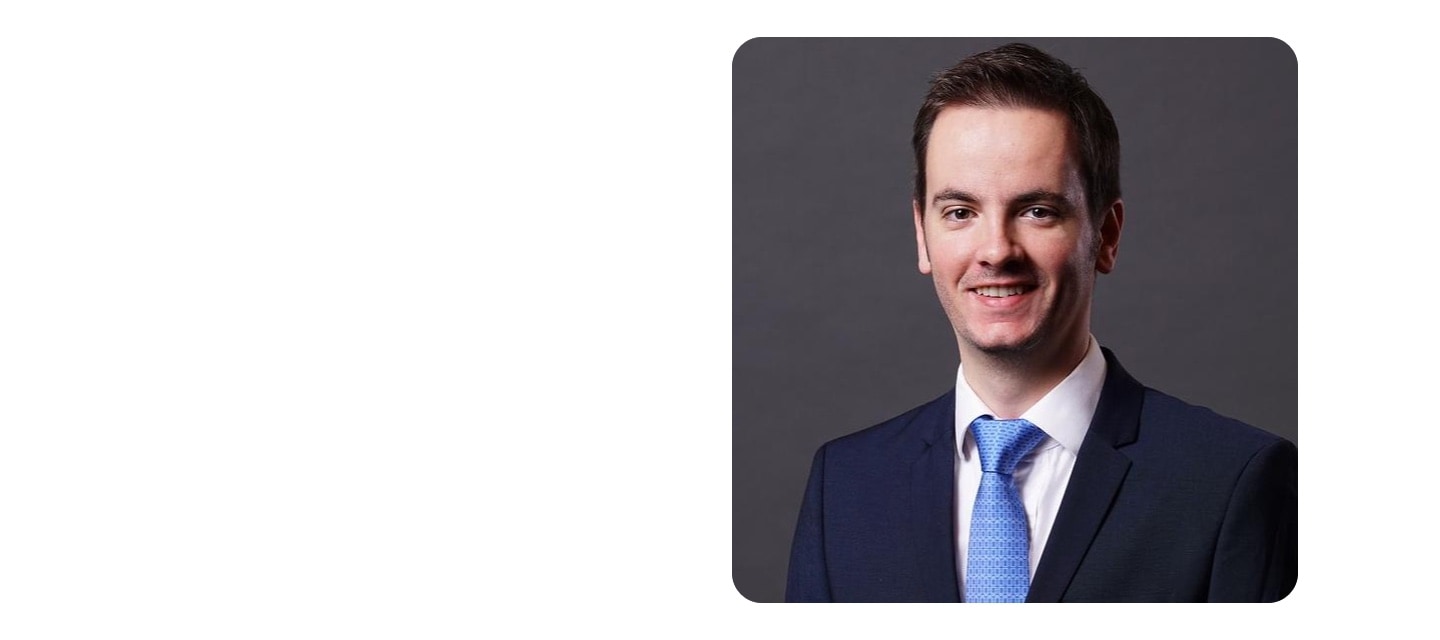 Kathryn Robinson,
2019 Intern,
Networks
"My first experience with the Networks Business at Samsung was as an MBA Summer Associate, and I'm still in awe at how much learning is packed into a three month internship. I don't come from a traditional telecommunications background but Samsung really values intellectual curiosity, so I've been able to immerse myself in new areas while bringing my own unique perspectives to the team. Now as a full-time employee, I'm still learning something new every week."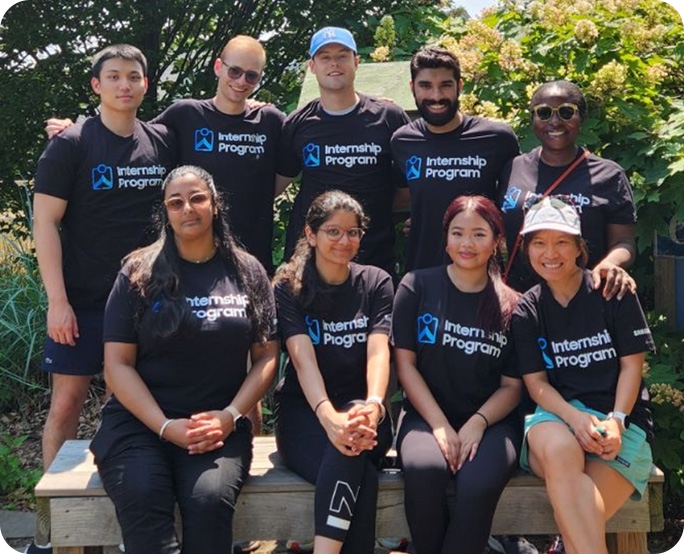 Q: Is the internship program paid?
A: Our interns are just as prized as our full-time teammates, and are paid for their work.
Q: How can I apply for an internship opportunity with Samsung?
A: Check out our open internship opportunities here ↗, and choose 'Intern' under the filter for Job Type.
Q: Can I apply for an internship if I've already graduated?
A: If you've already graduated, congratulations! You did it. However, to be eligible for Samsung's Internship program you must be currently enrolled in a qualifying degree or certificate program.
Q: Which Samsung teams offer internships?
A: Internships in Marketing, Strategy, Product Management, Software Development, Networks, Engineering and Corporate Functions are available each year.
Q: When should I apply for an internship?
A: Internships are posted September-January. We encourage candidates to apply early.
Q. How long does the interview process take?
A: If you're selected to interview for an internship, the selection process will take about three to five weeks, on average.