Put Mom in the
Picture #withGalaxy
Mom has always focused on you.
This Mother's Day, it's time to focus on her.
This Mother's Day, we want to honor the moms who have been behind the scenes all our lives—by putting them in the picture. So we joined forces with some of our favorite creators to do just that. Some of them couldn't be with their moms in person because of social distancing, but that didn't stop them from creating a special Mother's Day tribute.



For our #withGalaxy challenge this year, put your mom in the picture, even if you're apart.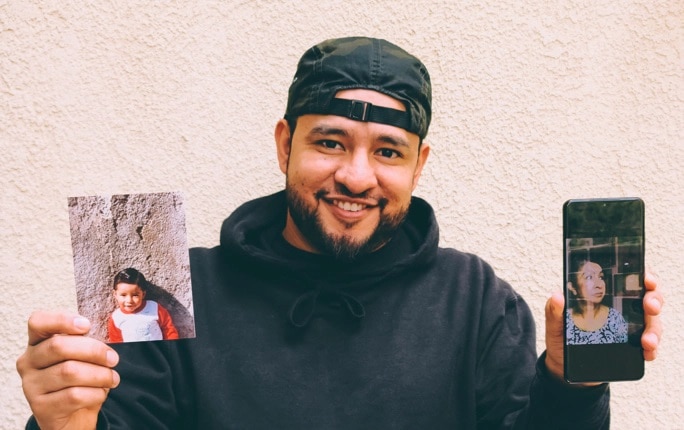 Photographer Andres Tardio (@andres55) with a photo of him and his mom, Gustty
Meet Bryant and his mom
Bryant is a social media photographer and Instagram star.
"The photos on our balcony were one of the highlights of my Mother's Day."
–Marlene, Bryant's mom
Meet the moms
We asked some of our other fave photographers to snap and share portraits of their moms.
Mother's Day gift guide
Skip the flowers this year and keep mom connected. From Galaxy S20 Ultra 5G to Tab S5e, treat mom to a gift she'll love.
Give Mom the gift
of style, substance and smart living
Smart deals on smart devices to help Mom find more free time.