Put Mom in the
picture #withGalaxy
Mom has always focused on you.
This Mother's Day, it's time to focus on her.

Remember when you were growing up and your mom was always behind the camera snapping photos and videos? We're glad she did. The problem is: Every moment she captured of you back in the day is a photo she's not in today.

This Mother's Day, we want to honor all the moms who have been behind the camera all our lives — by putting them in the picture. So we joined forces with content creators to do exactly that. Some of them couldn't be with their moms in person because of social distancing, but that didn't stop them from being creative and doing something special. We hope this inspires you to do the same for your mom.

This Mother's Day, even if you're apart, put Mom in the picture #withGalaxy.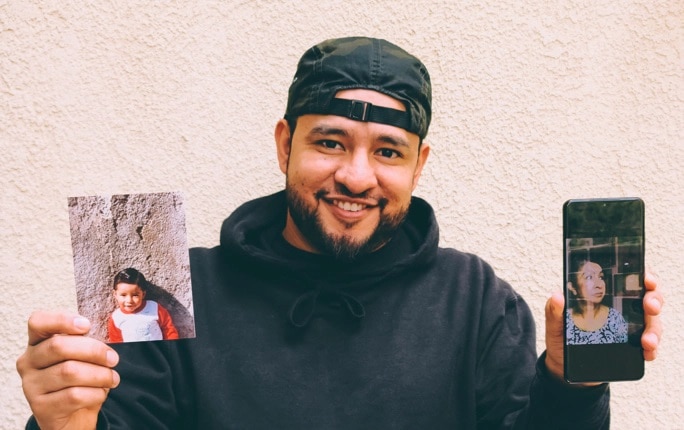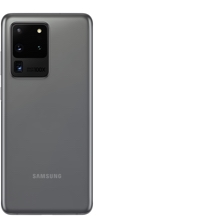 Take your pick
Capture a variety of stills and videos with a single tap — so you can get the best shot of Mom every time.
Photographer Andres Tardio (@andres55) with a photo of him and his mom, Gustty
Born and raised in California, Bryant has always been obsessed with looking at old photos his mom took when he was a kid. Little did he know he would grow up to become a photographer of choice for some of the biggest social media stars. He now has more than 7 million followers across Instagram and TikTok.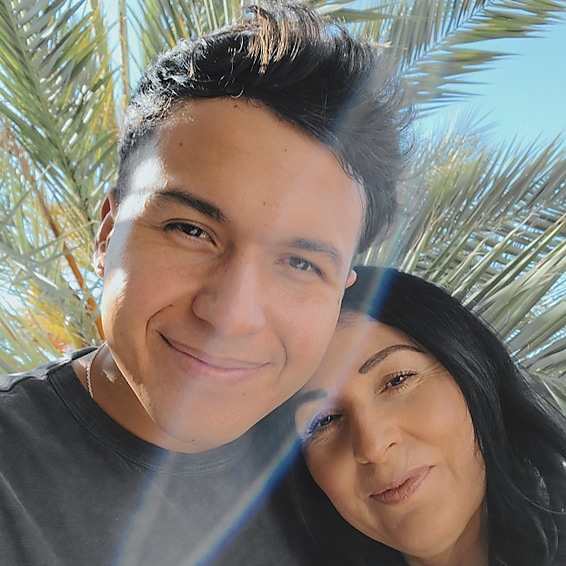 Now staying with his mom Marlene for much of the past year, Bryant is grateful to be able to spend so much time with her. "We've always had a really close relationship. She's always supported me in my career, in every way, so I'm very excited to honor her and make her the star of my photography this Mother's Day." Even though he, his dad and his brother do something special for Marlene every single year, Bryant admits he hasn't documented these moments as much as he should. "I need to continue capturing these moments so I can look back at them. That's super important."

By putting his mom in his pictures #withGalaxy this Mother's Day, Bryant really hopes he inspires his friends and followers to do the same. Needless to say, Marlene loved the idea: "Just let me get ready, and let's do it!"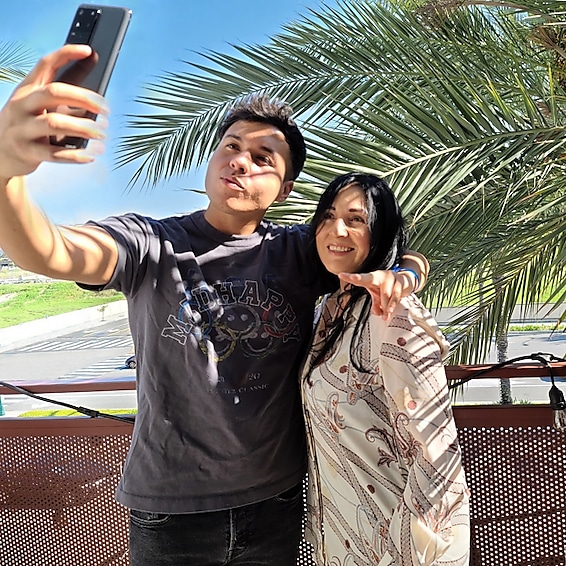 "The photos on our balcony were one of the highlights of my Mother's Day."
–Marlene, Bryant's mom
Mother's Day gift guide
Skip the flowers this year and keep mom connected. From Galaxy S20 Ultra 5G to Tab S5e, treat mom to a gift she'll love.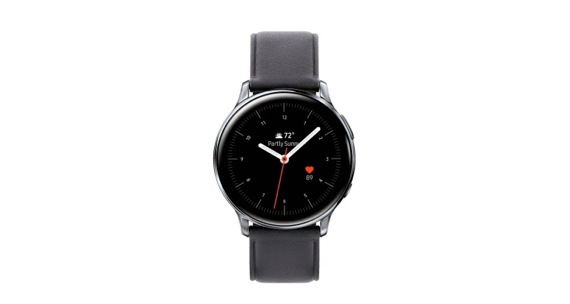 EVO Plus microSDXC Memory Card 512GB