Hang your clothes in the AirDresser
Fussy fabrics. Formalwear. Everyday jeans. With the AirDresser, they can all be cleaned at the same time. It has 22 cycles that refresh and extend the life of fabrics—from wool and linen to down and delicates.

Select clothing types on your phone
Use the SmartThings app on your smart phone to select the kind of clothes you're freshening up and the AirDresser will create a suitable cycle.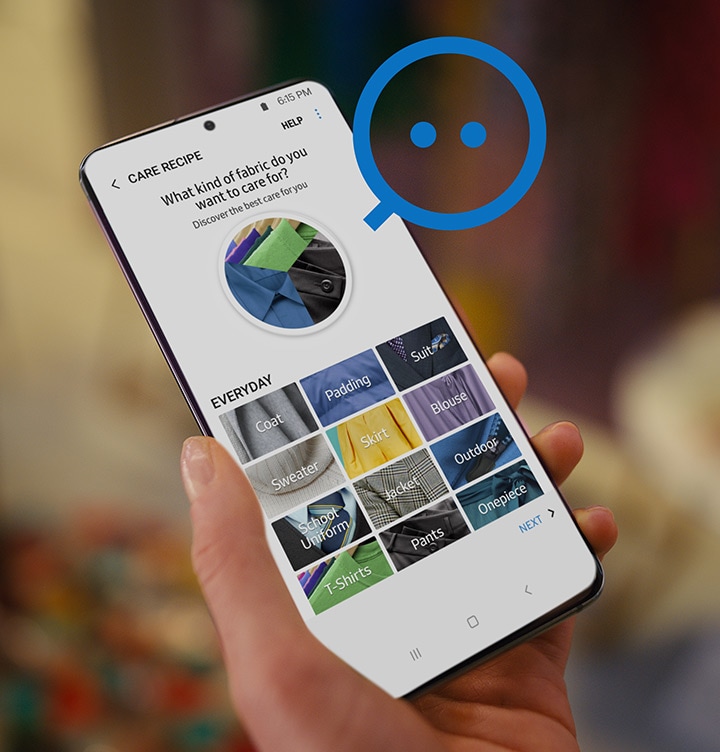 Go out looking your best
Just a quick 24-minute cycle and your favorite outfits come out looking refreshed and ready to wear.

Featured products
Get details on each product used in this bundle
*Requires a Wi-Fi connection and a SmartThings compatible Air Dresser with the Smart Control setting on.