How to hide or show the navigation bar in Pie Version?
Last Update date :
2020-10-02
The concept of showing and hiding the navigation bar in the Pie version is different compared to Oreo version.
The navigation bar can show navigation buttons or hide it but apply the Full screen gestures. 
Simply just go to Settings -> Display ->Navigation Bar. Go to Navigation type and select Navigation buttons to show the navigation bar. If you dont want to use the buttons, you can simply hide it and just use the swipe up features with Full screen gesture type. 
Alternately, you can use the quicker method of turning on and off thru the quick panel tab.
Simply swipe down the screen from top to bottom and access the quick panel. Please find the navigation bar and you can turn it on and off.
When on, the navigation buttons appear and when it is off, the full screen gesture activates.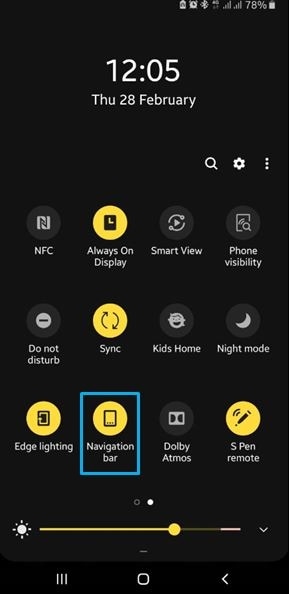 Please click the submit button below to share your feedback with us. Thank you for your participation.
Please answer all questions.