Why the Samsung TV switches off on a specific time?
Last Update date :
2023-06-08
Auto Power Off is one of the Samsung Smart TV features which will let you control your TV viewing time. You can schedule a specific time on when the TV will power off automatically. 
It is good to use when you are used to watching TV before going to sleep or either select a specific time to switch off the TV so your kids will not be overexposed in using it.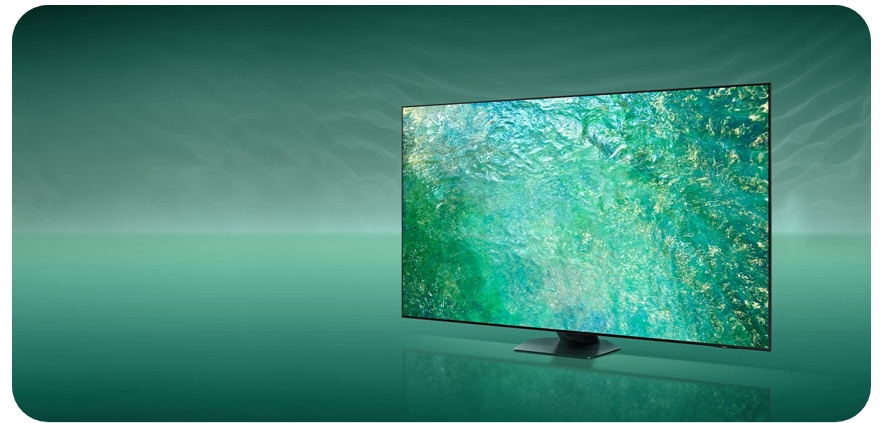 Enabling and disabling the Auto Power off feature
If you need to enable or disable the feature, please check the steps below:
1
Turn on your television and press the Menu button from your remote control.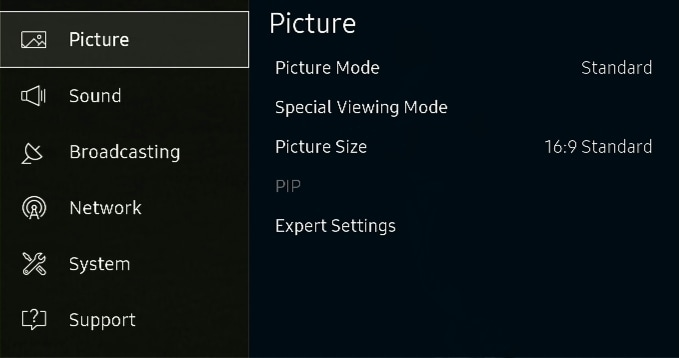 2
Scroll down using the navigation keys and select System.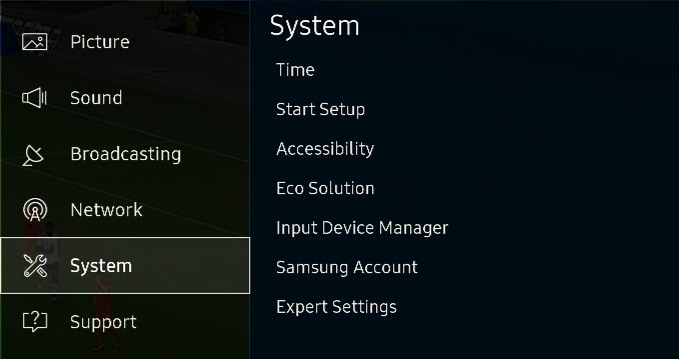 3
Scroll and select Eco Solution.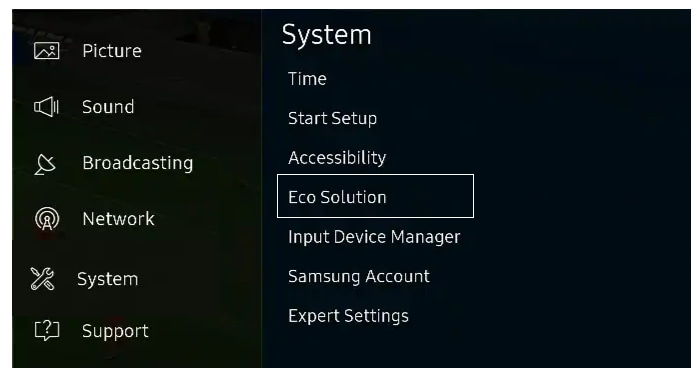 4
Scroll down to select Auto Power Off.
5
Select the timer from the following options. The TV will turn off automatically once the select time period is over.
You can select Off to turn off this function, or either to select a period time for the TV to power off .
Note:
The above function is available in latest TV models. To check the availability, please check manual or specification of TV.
If the auto off function is disabled and the TV keeps on switching on and off, please check the power source or contact the call center to get some advise. A service visit may be needed as well so you can book a service request with the help of the support agent.
Please answer all questions.