How to check the Samsung TV with no display but has a sound?
Last Update date :
2023-03-08
If you've switched on your TV and the sound comes through fine but you're not seeing any picture, there are 3 potential issues. No video with normal audio on a smart TV will result because of the following issues: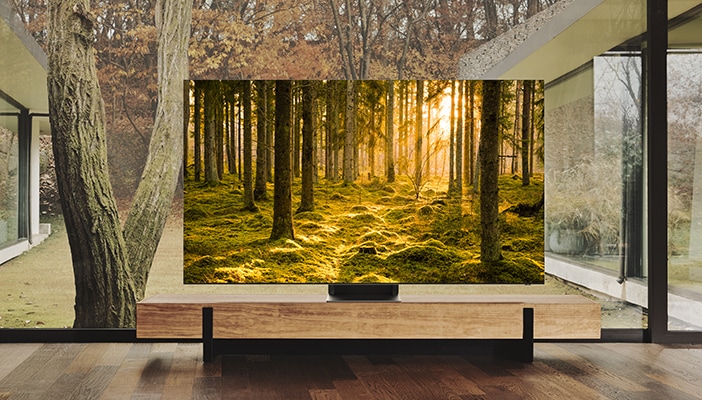 Common issues:
A connection issue is the most common problem. Where there is a bad connection, faulty cables, or improper installation.
An issue with the device connected to the TV. There may be a video output setting on the device that you must set properly before it will output to the TV.
There is something wrong with the TV, which will require a technician to assess it and find a solution.
Troubleshooting No Picture Issue
1
Press the HOME button.
Click the Home button on your remote control or the television. If you are able to see the menu then continue to Step 2
Note: If you do not see the Home menu, your TV will need to be assessed by a technician. Please call our contact center  and our helpful agents will be there for further assistance.
2
If the Home screen user interface appears.
Check the cable connections (remove and reconnect all cables connected to the TV and external devices) and make sure the connected devices are turned on.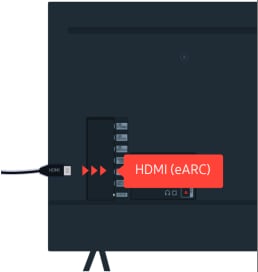 3
Cycle through the Sources on the TV.
To see whether it is just the one input affected or if the picture is missing across all inputs. Check the settings on the device that is connected to the TV. There may be a switch or button that turns its different outputs on and off.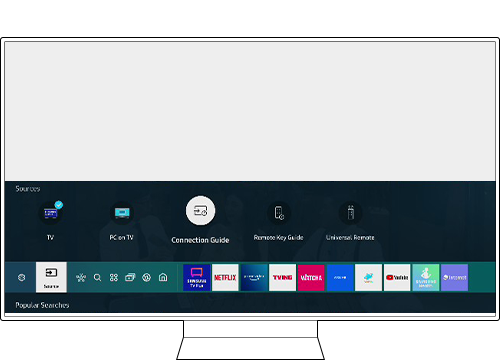 4
Replace the connection cables between the TV and the connected device.
If you get an image from the new device, there is an issue with the original device you connected.   
5
Connect another device to the same input.
Try to connect another device to the same input, If it appears so, your previous device is having an issue.
6
Disconnect and reconnect the connected cables.
Disconnect and reconnect the invisible connection cable between the TV and the OC (One Connect) Box. Make sure that the invisible connection cable is not pinched or bent sharply.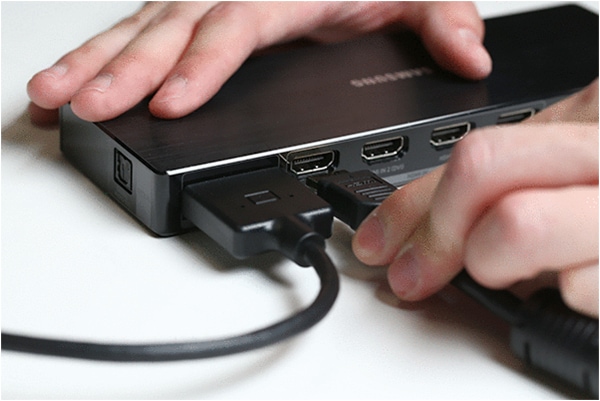 7
Softly tap the screen with your finger.
 If the TV screen is still blank, If the part of the screen you tapped on blinks, your TV is correctly connected to the power supply.
Note: If you have any questions, please call our contact center to get help with your inquiry. Our skilled agents will be happy to assist you.
Please click the submit button below to share your feedback with us. Thank you for your participation.
Please answer all questions.