Howdo I perform a settings reset on my Samsung Galaxy S7 or S7 Edge?
Follow the below steps to perform a settings reset.
A settings reset will return the device's settings to the factory default settings without deleting data. Any customisations you have made to your device, such as ringtone, will be discarded.
1. From the front screen choose Apps.

2. Choose Settings.

3. Choose Backup and reset.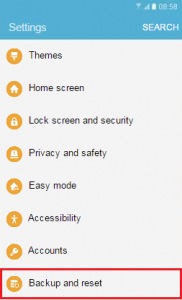 4. Choose Reset settings.

5. Choose RESET SETTINGS.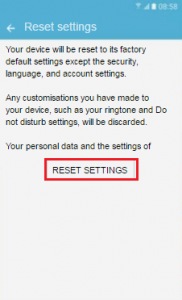 6. Choose RESET.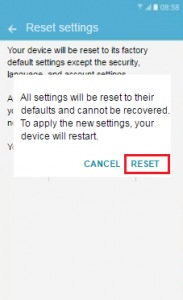 Related Content:
How do I perform a factory reset on my mobile device?
Why do I need to re-enter my Google account after a factory reset?
How do I back up data from my Samsung Galaxy device (through Samsung, Google and/or Dropbox accounts)