How do I perform a settings reset on my Samsung Galaxy S7 or S7 Edge?
A settings reset will return the device's settings to the factory default settings without deleting data. Any customisations you have made to your device, such as ringtone, will be discarded.
Alternatively, you can also find out more about how to perform a factory reset on your mobile device.
Please note: If you are unable to find the Back up and reset setting using the below steps you can search for it in the App search bar.
Follow the below steps to perform a settings reset:
1
From the front screen choose Apps.
2
Choose Settings.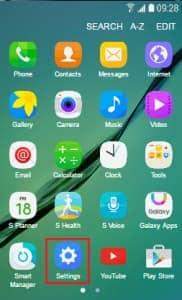 3
Choose Backup and reset.
4
Choose Reset settings.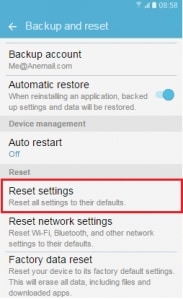 5
Select RESET SETTINGS.
6
Select RESET.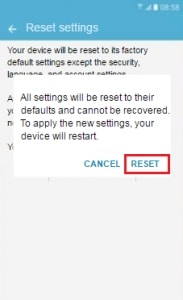 Please answer all questions.