How to use the Instagram camera mode
The new Instagram mode on the Galaxy S10 camera allows you to upload your photos directly from the camera app to your Instagram story.
Please note: You need to have Instagram downloaded on your phone to use this camera mode.
Once you have downloaded and logged into your Instagram, the Instagram camera mode will appear at the left end of the activated camera modes. Scroll left through the camera modes to access it.
If you are not able to see this mode, please enable the mode by following the steps below: 
1
Open "Camera" and select "Photo" mode.
2
Tap the settings icon.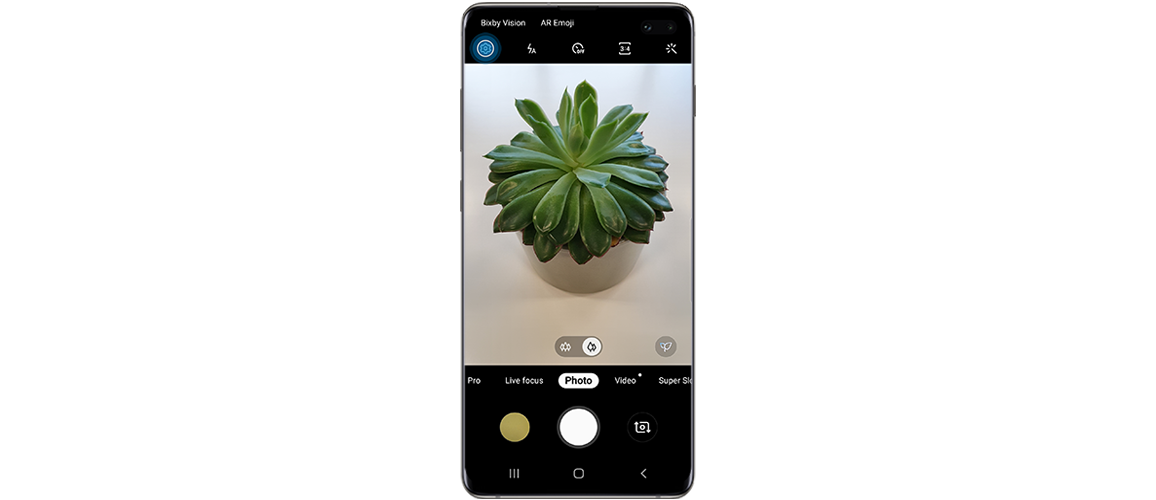 3
Scroll down and tap "Camera modes".
5
Search for "Instagram" and tap it to activate.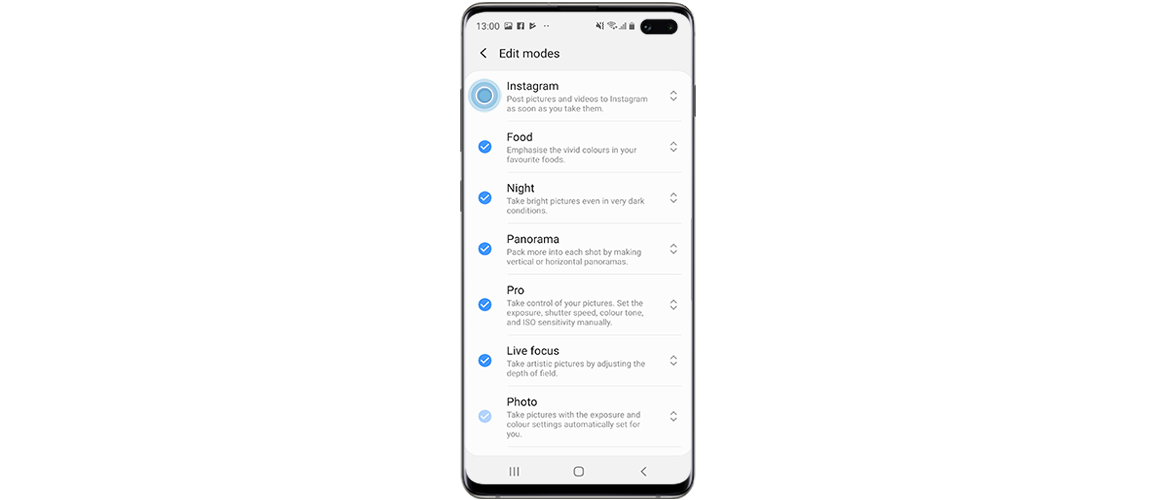 6
Go back to camera preview screen and select "Instagram" mode.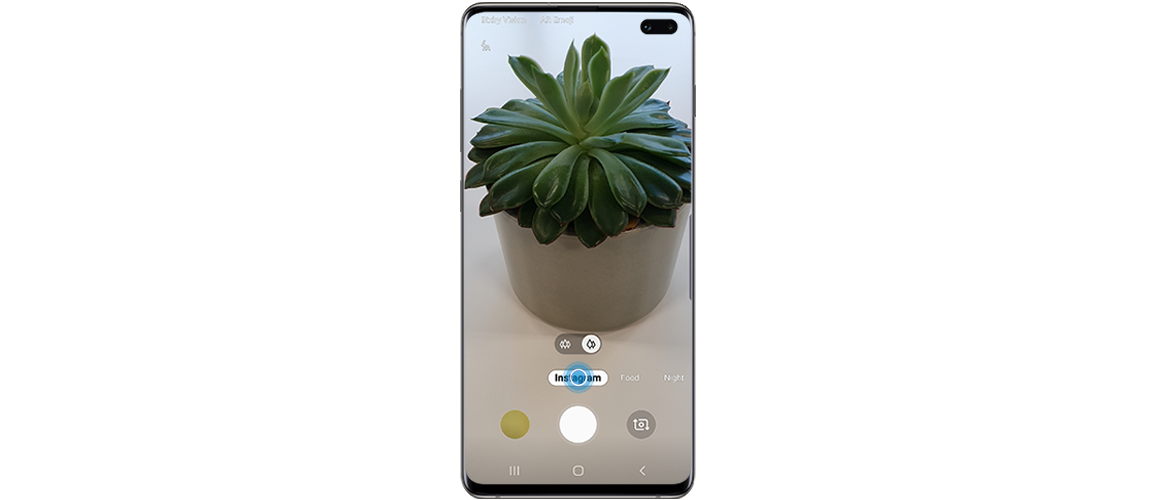 If it is the first time using this mode, a pop-up window will appear asking you to allow or deny accesses, such as your location, gallery and media.
Once you take a photo, you will be automatically redirected to your Instagram story page.
Here you will be able to edit and personalise your photo in high quality using the Instagram filters and edit options. Once your image is ready to upload, tap "Your story" to upload directly or "Send to" to select who you want to send the image to. You may also tap "Close friends" to share the image only with your close friends list.