How to add Contact in block list in Samsung Galaxy On7(SM-G600FY)?
Last Update date :
Oct 14. 2020
Samsung phones can be wonderful tools for interaction and staying connected. But, they allow anyone who has your number to contact you whether you desire the contact or not, including from telemarketers and other people you really just don't want to talk to. Blocking mode block incoming calls from specific numbers.
 
Navigate to Phone → Select Contact number → MORE → Block number → Block call and SMS → OK 
 
Pictorial representation of the above settings are as follows:  
1
Tap on Phone icon from the Home screen.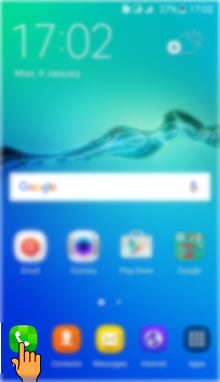 2
Select and tap on the Contact number you want to add in Block list.
3
Tap on More.
4
Tap on Block number.
5
Select and tap on the Block number option. You can select whether you want to block call or messages from that number. In this case, for example, Call block.
6
Tap on Ok.